Our Philosophy
Using a combination of great design and thoughtful technological connectors we open the accessibility of all ecommerce platforms into whatever systems you need to tap into. The results are a brand experience which causes customers to want to shop over and over again. Additionally, users and shop managers will have a powerful experience of the brand as the sales and fulfillment processes are made more efficient.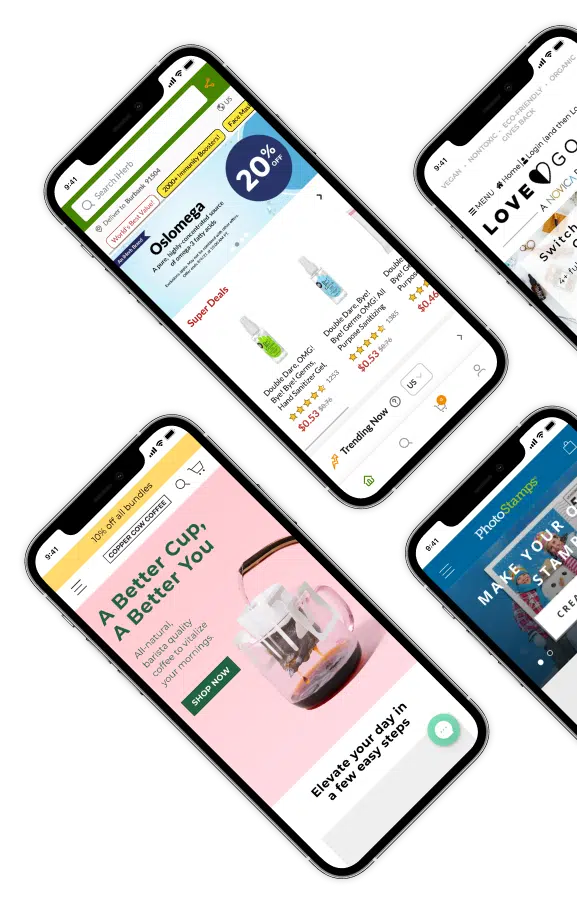 Customize Your
E-COMMERCE ECO-SYSTEM
Customize Your
E-COMMERCE
ECO-SYSTEM
Today's eCommerce landscape is a complex web of toolsets that help construct a thriving customer purchasing environment. Wonderment helps you customize the total commerce experience and boost your onsite sales performance through quality design, custom apps, and smart integrations.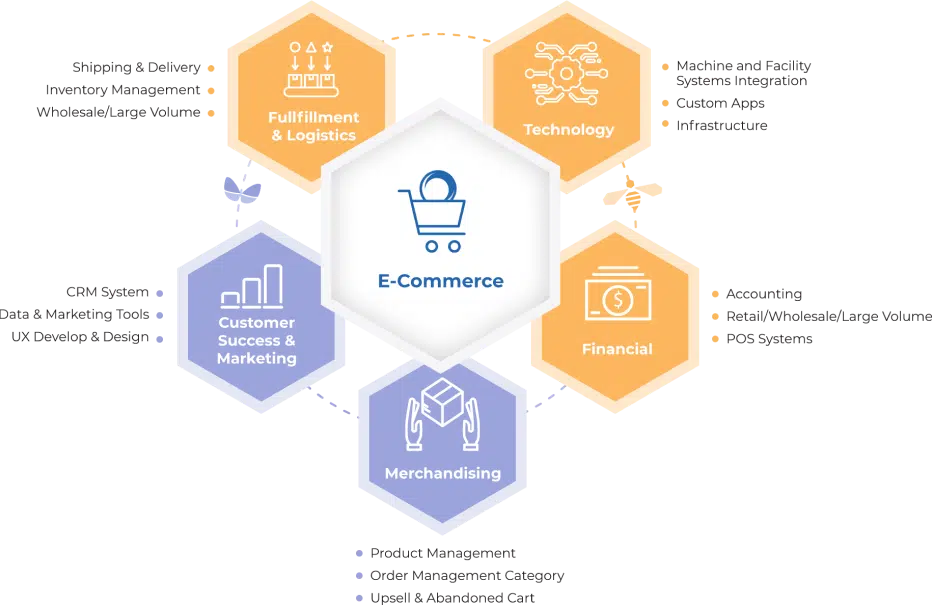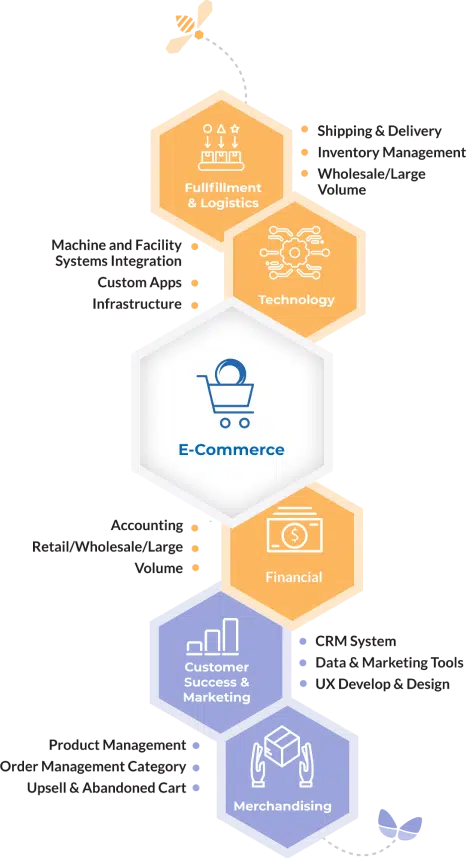 WE BUILD GREAT CUSTOM APPS
The marketplace provides apps that are great out of the box, but are they great for you? We are able to either extend those applications or create totally new ones for each individual use case.
WE UTILIZE THE RIGHT ECOMMERCE PLATFORM FOR YOU
We consult with you if you are discerning a new platform or have an existing one. We guide you through the specialized elements in Shopify, WooCommerce and BigCommerce to match platform functionality with intricate brand and business logistics needs.
SCALABLE DESIGN + BRAND INTEGRATION
Your brand needs a robust design that can run across many products while integrating the brand experience in a way that feels seamless and non intrusive. We have design methodologies that allow for great template creation and customization of individual designs.
CONVERSION FOCUSED UX METHODOLOGY
Our UX process effectively optimizes the purchasing funnel. We closely examine how to keep improving customer purchasing intent, cart abandonment, shopping cart efficiency, and product page effectiveness. The result is a system that improves the overall CLV of a customer.
GUIDE AND INTEGRATE KEY THIRD PARTY ECOMMERCE PARTNERS
Some of your solutions do not need customization but rather accurate selection. We always recommend trying to find pre-built applications before custom building any individual piece. We do this to save you money and make the updating process fast and easy.
DISPARATE SOFTWARE SYSTEMS INTO A UNIFIED ENVIRONMENT
We are experts at bringing together software packages that don't normally interact. Our team can help create connectors between disparate systems to simplify the administrative workflow aspects of more complex ecommerce stores, making them simple and easy to use for any ecommerce shop manager.
A few of the great clients we've helped





Wonderment Apps builds superior digital products, and offers curated staffing resources for tech, product, and QA.