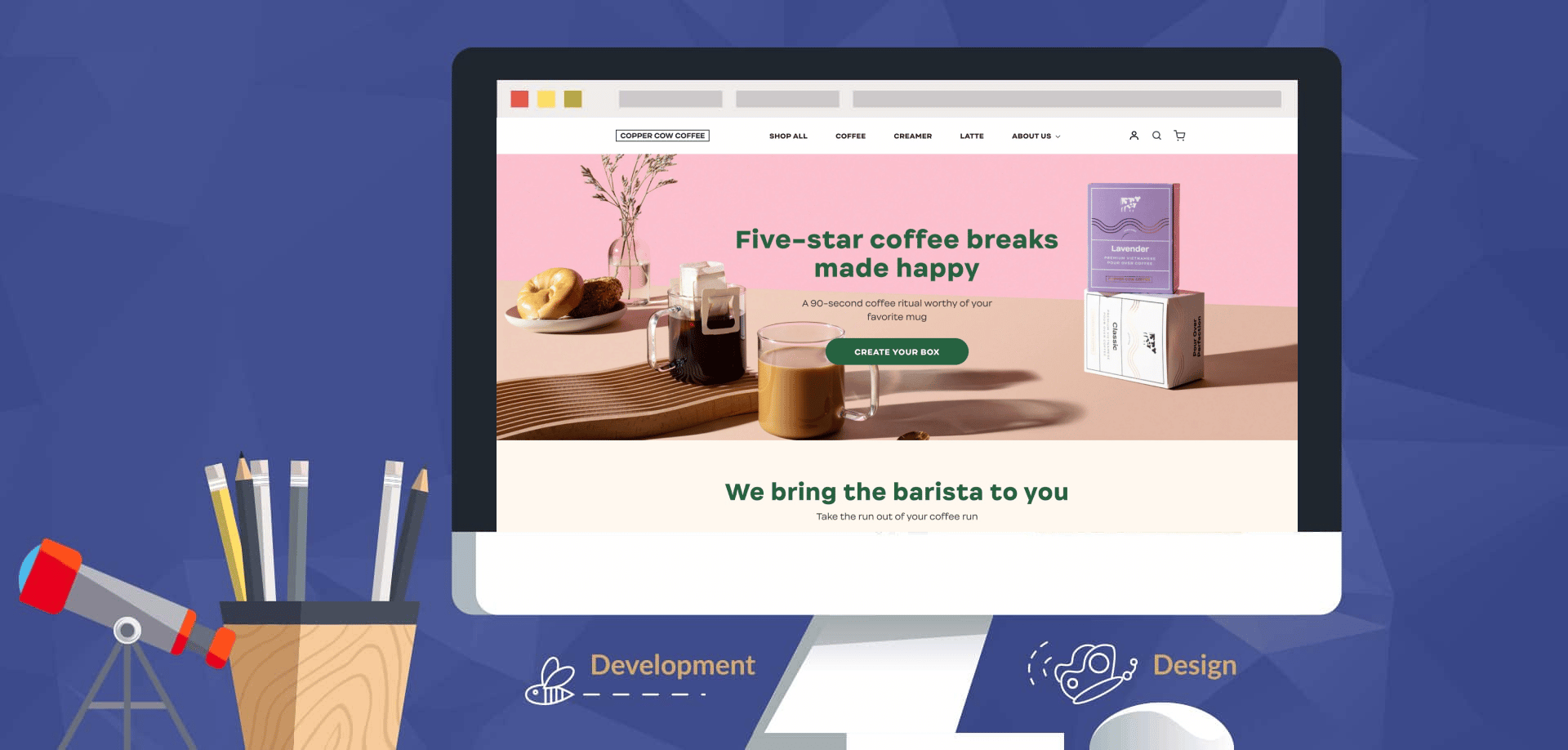 Copper Cow Coffee
Custom Shopify Site
Copper Cow Coffee sells individual-serving "latte kits" that include fine Vietnamese coffee, along with a packet of sweetened condensed milk, to make an authentic Vietnamese pour-over. They are women-owned, VC-funded company, offering a wide variety of flavors and even monthly coffee subscriptions through their website.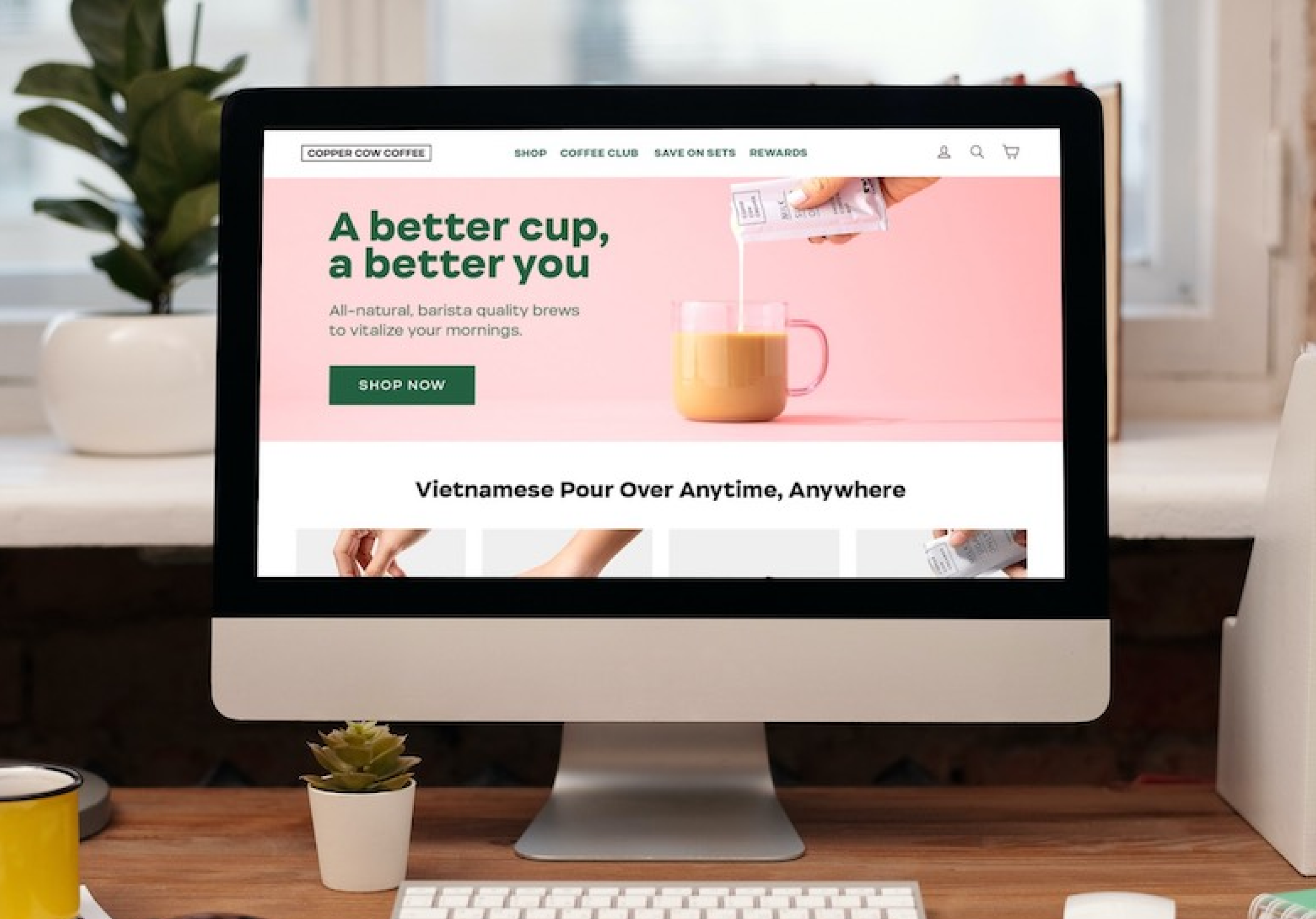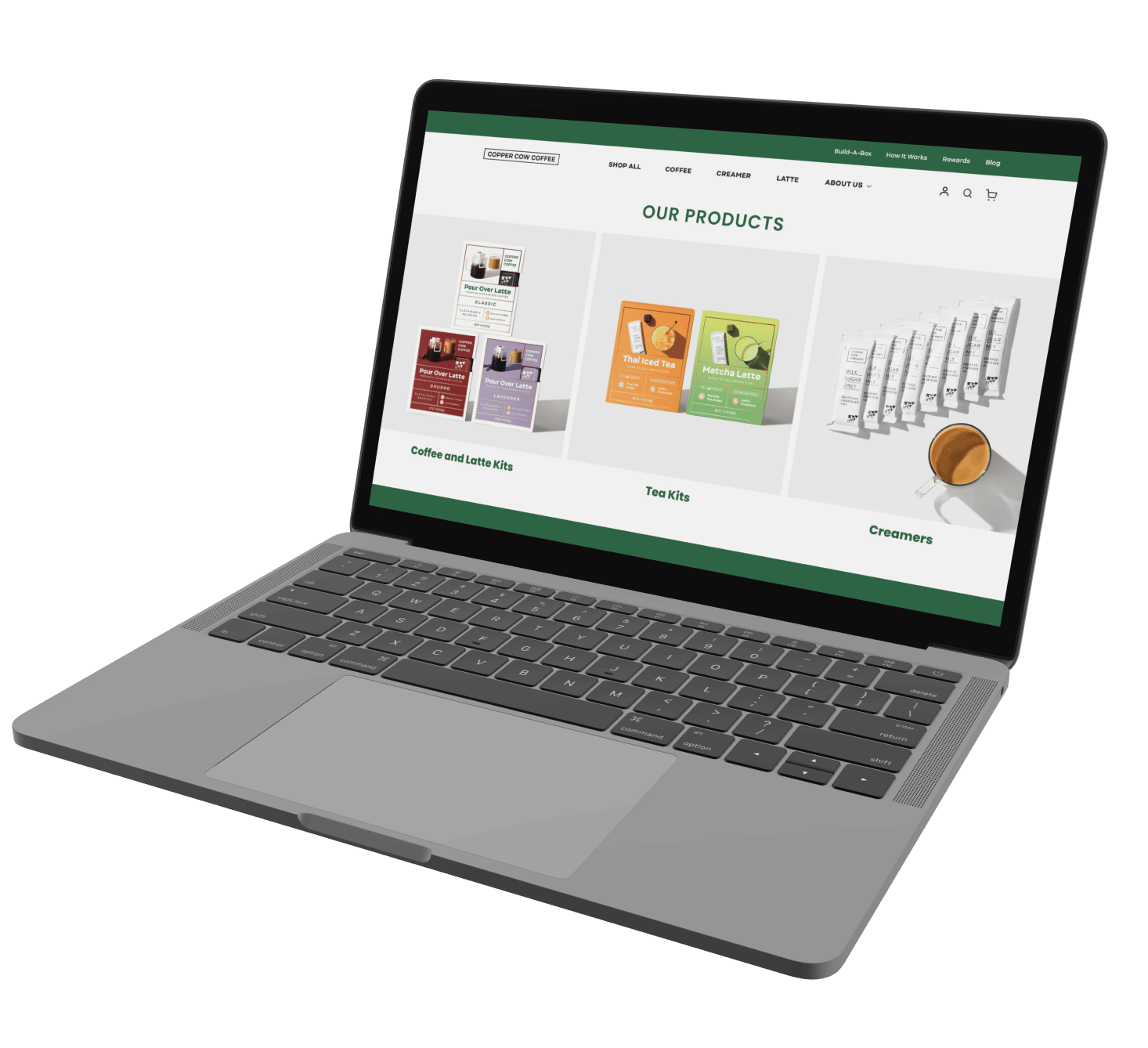 GOALS
Copper Cow wanted to redesign some key pages on their website, including the homepage and product detail pages, with the hopes of increasing conversions. CCC wanted to have more flexibility to customize their homepage banners and product listings.
Once we finalized the design requirements for each page, our development team came up with a plan for implementation. Utilizing custom fields, we were able to create a set of fully customizable, responsive, reusable content blocks, as well as additional page templates and theme customizations.
We also trained the CCC team in how to use these new tools.
Results:
– Immediate and dramatic increase in homepage conversions
– Flexibility and customization beyond anything the customer had before
We are passionate about every idea - big or small, that could be transformed into the realization of a vision.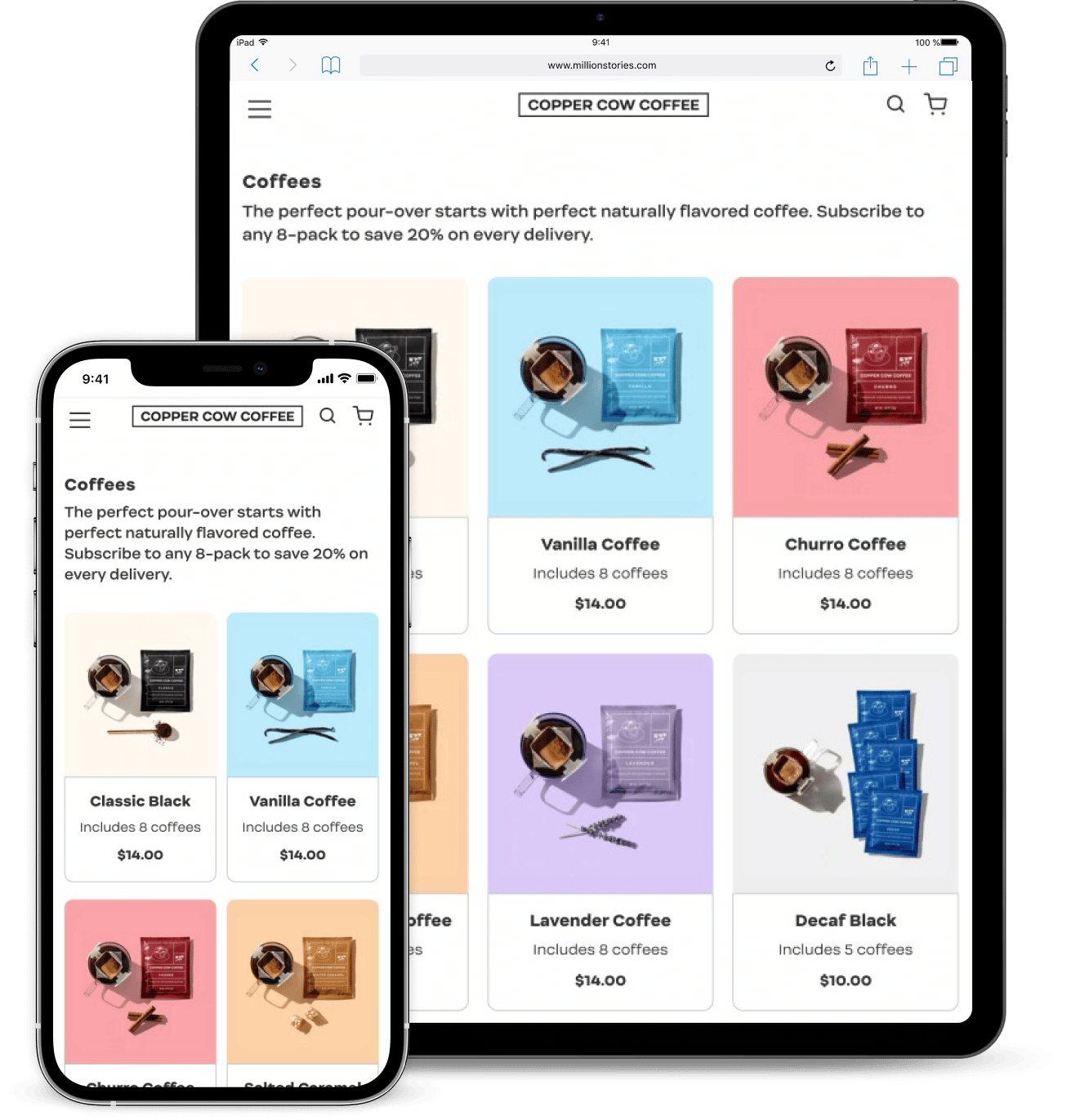 Your project could be here!
Ready to get started?