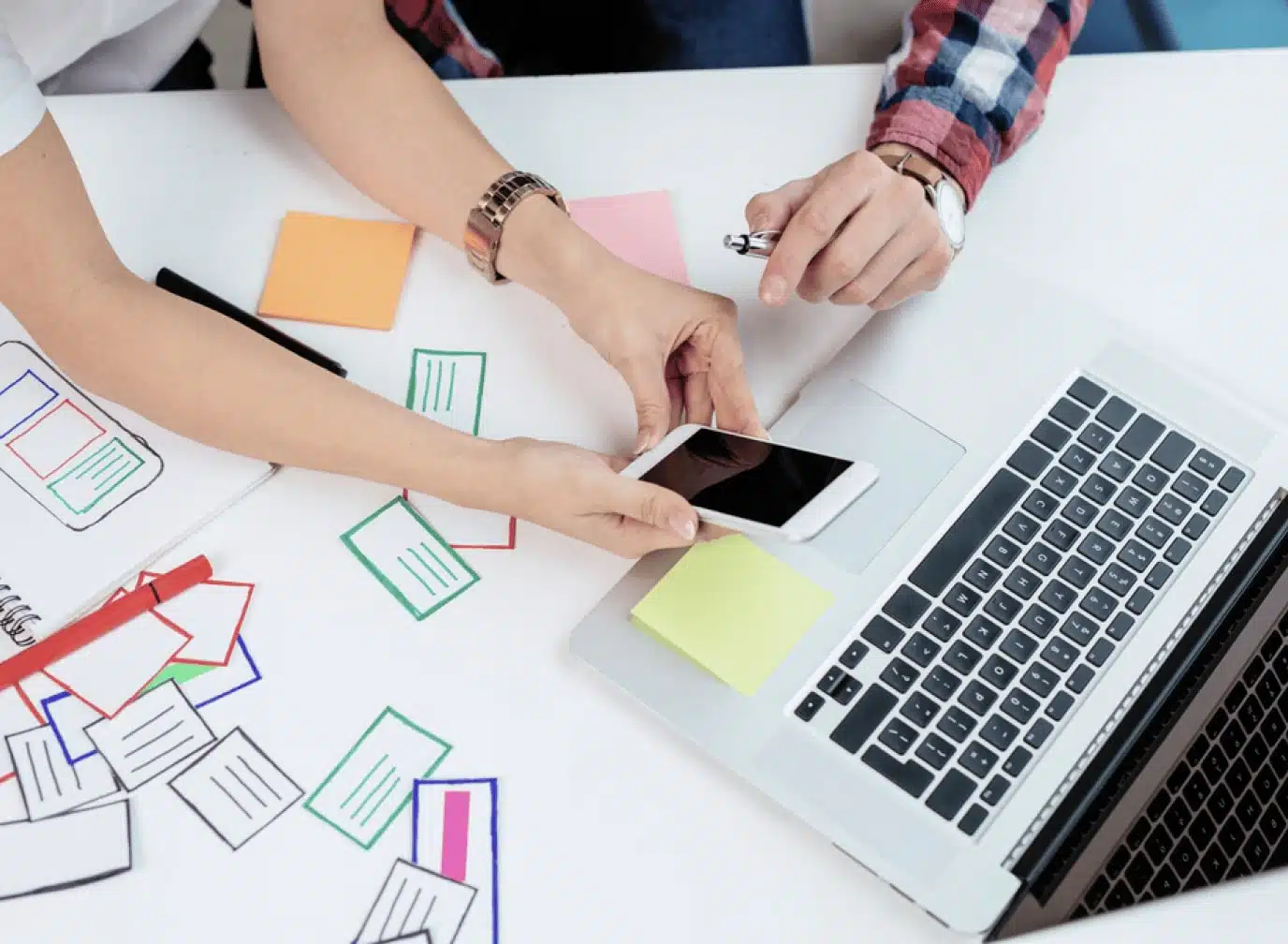 Our mobile team keeps up with the most up-to-date developments on iOS and Android.
Starting with a thoughtful product-first mentality, we examine the goals of your app and then help break down the steps necessary to build it. From prototyping to development to QA testing, our team constructs robust mobile applications that can be successfully used by scalable audiences.
Wonderment's mobile team has worked on a variety of App projects ranging from AR to AdTech to advanced Mobile Responsive toolsets. We offer services for iOS, Android, and Mobile web Dev that includes end-to-end builds, ongoing App iteration, third-Party SDK Integrations, augmented reality, eCommerce, media serving, and multi-screen QA. Our focus on quality development and thorough multi-device testing generates great mobile experiences out of the gate and helps limit unnecessary patches.
IOS PLATFORM DEVELOPMENT
ANDROID PLATFORM DEVELOPMENT
MOBILE APIS
MOBILE APP PROTOTYPES
THIRD PARTY SDK INTEGRATIONS
Mobile App Development
Specialties
Multi-Screen Best Practices
Fast-Iteration Prototypes
Thoughtful Design Implementation
Third-Party SDK Integrations
Secondary Screens – Wearables and TV

Wonderment Apps builds superior digital products, and offers curated staffing resources for tech, product, and QA.