Because we work with so many companies, I am often asked about how I can look at almost any product in the digital space and understand the core components behind a) how and why it functions in the marketplace, and b) what the underlying technical architecture needs actually are.
This question is complex and comes with many years of real world experience. But, it does also stems from a similar amount of educational experience, both in terms of reading and listening to a wide variety of experts in their field. I have explored a wide variety of topics over the years. This personal time investment in growth across numerous silos has helped provide a well-rounded look at the technology business as a whole. So making the right choices in the content I spend time perusing is very important.
First and foremost I seek to understand new technologies or systems, as they are being presented in the market. This often stems from hearing about a new framework, project management approach, or design perspective that has filtered its way into my sphere.
The most common example of this comes when I am sitting down with a new potential client. As an agency that works with a wide variety of technologies, we are introduced regularly to everything from classic code languages to the newest and most popular development approaches. Because of this, it's up to me to not just understand how good something is, but understand the underlying needs it might have to be used.
Secondly, I have a thirst for futurism. One of the things I love about technology is that it's ever evolving. The creative process within the world of interactive technology morphs and changes at such a high rate of speed that it can sometimes be overwhelming. So unless you really enjoy delving into areas that are not traditionally your comfort spot, you may find that the resulting work product you're delivering is old or stagnant. When we, as technologists, stop caring about that evolution is the second that we become irrelevant.
My personal work focuses more on product development and design. I work with a wide variety of organizations to look at everything from how the product will be adopted to the common usage patterns of that product with its customers to elements like we engagement and viral quotients. I've been working with in the industry for well over 15 years and have seen a wide variety of new methodologies and both these approaches. This often stems from technology changes and industry development trends, but always leads back to a central premise – are we creating a solution that meets a market need? The central idea runs quietly underneath each approach that matters and ultimately provide the through line to the different techniques that are offered by so many people were experts in their field.
Ultimately, my own frame of reference is based upon the education that I've cobbled together over the course of time. This started as early as elementary school when I was playing DOS games on floppy disks, and it extends all the way through the book I was reading last week (currently digging into "Blink" by Malcolm Gladwell). And while some of the answers are blatantly written chapter by chapter, many of the techniques that I use to help create products that make an impact come from unexpected sources like Meditation Classes and watching my 5 year old son figure out the Apple TV remote control.
Because I'm asked about my influences on a regular basis, I usually send out a book and podcast list to entrepreneurs, start up founders, product managers, and tech / design professionals. This list of influential reading often contains some of the direct answers they're looking for in their own journey but also provides insight into the total texture of content that has greatly influenced my perspective on product development and design. Similar to the variety of projects (well over 50) that I have personally participated in, this reading / listening list provides a high-level recipe for areas of importance across those different avenues. This recipe ultimately influences the technology that we build and the products that make their way into the marketplace.

– My Reading List –
Product Management, Design / UX / UI, Management, Code Development
Below is a breakdown of books, podcasts, and influencers that impact my outlook on product development, design, and technology. This recipe is my own personal meal and may not taste exactly right for everyone at the table. But it does offer some delicious morsels to at least try out and see if they feel good.
Each of these pieces of content offer a perspective in one or multiple areas of the discipline that may create enlightenment around at work in one way or another for you. I don't have a particular order for how I would recommend looking at this material, but I would recommend figuring out which area feels the most applicable to you first and begin your discovery process there. I know there are a lot of options of where to invest your time for learning, and I can't tell you which is definitively the best, but each of the titles below have had some impact on my career, creative process, and understanding of the business of technology.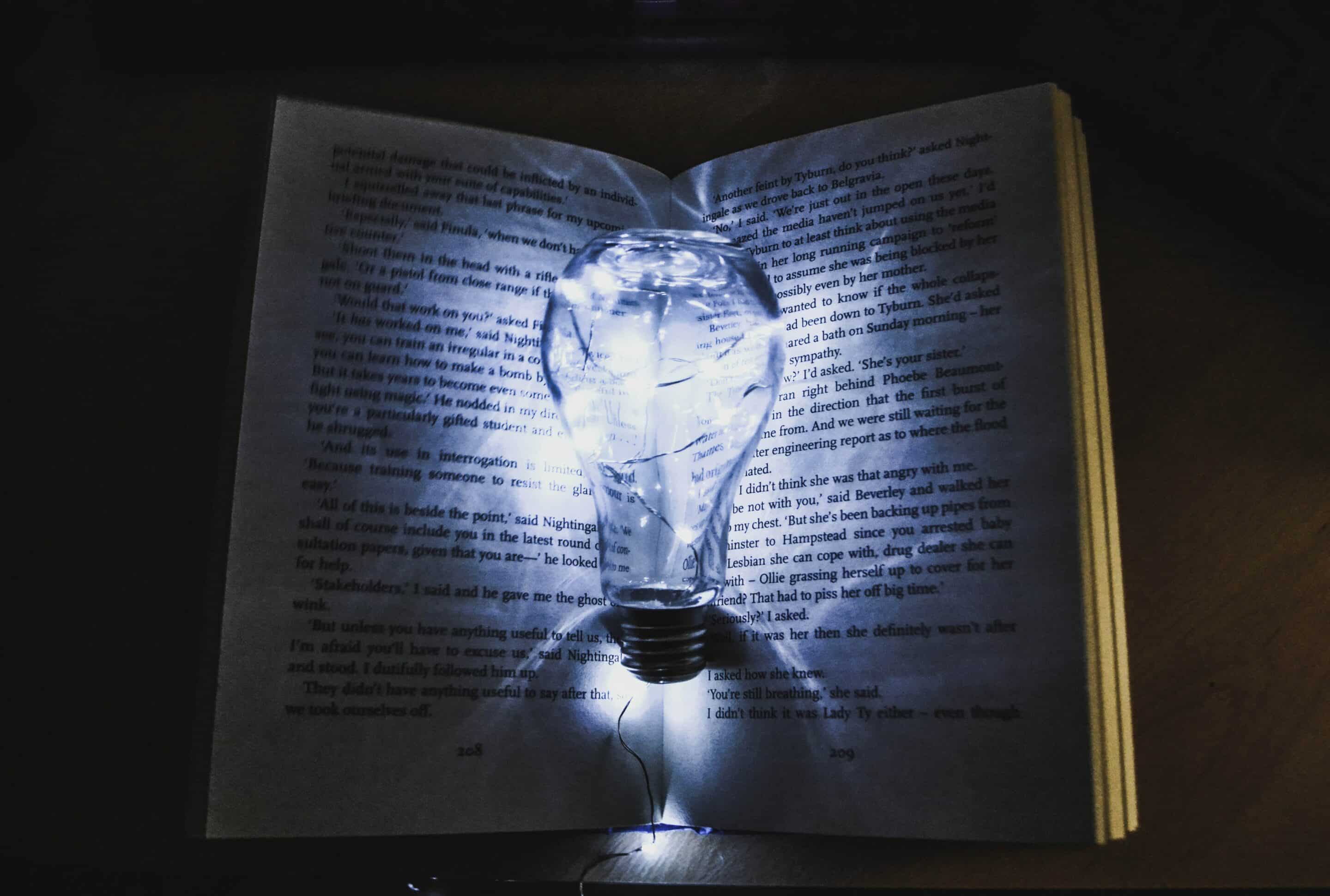 BOOKS (all avail on Audible – audio – as well):
The following have been instrumental for me in growth and learning in this area. They range from techniques in product development to ways to work with employees to continued business practices. All of them are valuable in the overall product management story and they come with insights in many of the key areas.
The Lean Startup: How Today's Entrepreneurs Use Continuous Innovation to Create Radically Successful Businesses by Eric Ries
Inspired by lessons from lean manufacturing, the Lean Startup relies on "validated learning," rapid scientific experimentation, as well as a number of counter-intuitive practices that shorten product development cycles, measure actual progress without resorting to vanity metrics, and learn what customers really want.
The Innovator's Dilemma: The Revolutionary Book That Will Change the Way You Do Business by Clayton M. Christensen
Based on a truly radical idea—that great companies can fail precisely because they do everything right—this

Wall Street Journal, Business Week

and

New York Times

Business bestseller is one of the most provocative and important business books ever written.
Change By Design: How Design Thinking Transforms Organizations and Inspires Innovation by Tim Brown
This is not a book by designers for designers; this is a book for creative leaders who seek to infuse design thinking into every level of an organization, product, or service to drive new alternatives for business and society.
Traction: Get a Grip on Your Business by Gino Wickman
In this book, you'll discover simple yet powerful ways to run your company that will give you and your leadership team more focus, more growth, and more enjoyment.
Executive Toughness: The Mental-Training Program to Increase Your Leadership Performance by Jason Selk
In this book, director of mental training for the St. Louis Cardinals and a top-tier executive coach, Dr. Jason Selk, shares his hands-on daily exercises for breaking old, self-defeating patterns of behavior and replacing them with the can-do attitude and positive behavior that leads to measurable positive results.
Don't Make Me Think: A Common Sense Approach to Web Usability by Steve Krug
People won't use your web site if they can't find their way around it. Whether you call it usability, ease-of-use, or just good design, companies staking their fortunes and their futures on their Web sites are starting to recognize that it's a bottom-line issue.
Emotional Design: Why We Love (or Hate) Everyday Things by Roy T Behrends
It's not just for programmers, it's written and presented to make it easy for designers, bloggers, content and e-commerce managers, marketers to learn about the code used to write web pages.
Epic Content Marketing: How to Tell a Different Story, Break through the Clutter, and Win More Customers by Marketing Less by Joe Pulizzi
One of the world's leading experts on content marketing, Joe Pulizzi explains how to draw prospects and customers in by creating information and content they actually want to engage with.
Contagious: Why Things Catch On by Jonah Berger
Word of mouth makes products, ideas, and behaviors catch on and this book focuses on how to utilize that influence to make your advertising far more effective.
The Fortune Cookie Principle: The 20 Keys to a Great Brand Story and Why Your Business Needs One by Bernadette Jiwa
Big corporations might have huge budgets but you've got a story, and The Fortune Cookie Principle helps enable you to begin telling your brand's story from the inside out.
Scaling Up: How a Few Companies Make It…and Why the Rest Don't by Verne Harnish
In

Scaling Up

, Harnish and his team share practical tools and techniques for building an industry-dominating business and shows business leaders how to get their organizations moving in sync to create something significant and enjoy the ride.
The Fifth Discipline: The Art and Practice of The Learning Organization by Peter M. Senge
In

The Fifth Discipline

, Senge describes how companies can rid themselves of the learning "disabilities" that threaten their productivity and success by adopting the strategies of learning organizations—ones in which new and expansive patterns of thinking are nurtured, collective aspiration is set free, and people are continually learning how to create results they truly desire.
The Purple Cow: Transform Your Business by Being Remarkable by Seth Godin
Through stories about companies like Starbucks, JetBlue, Krispy Kreme, and Apple, coupled with his signature provocative style, Seth Godin inspires readers to rethink what their marketing is really saying about their product.
Linked: How Everything Is Connected to Everything Else and What It Means for Business, Science, and Everyday Life by Albert-laszlo Barabasi
Linked

tells the story of the true science of the future and grasping a full understanding of network science that will someday allow us to design blue-chip businesses, stop the outbreak of deadly diseases, and influence the exchange of ideas and information.
Scale: Seven Proven Principles to Grow Your Business and Get Your Life Back by David Finkel and Jeff Hoffman
You'll not only learn the best strategies to generate growth, but you'll also get proven insider tips to sustain that growth through sound systems, empowered teams, and intelligent internal controls.
The Way of the Shepherd: 7 Ancient Secrets to Managing Productive People by Dr. Kevin Leman and William Pentak
Find inspiration and a fresh perspective on the art of leadership in this account of a cub reporter who lands the interview of a lifetime and walks away with the keys to exceptional leadership.
Adventures in the Screen Trade: A Personal View of Hollywood and Screenwriting by William Goldman
You get a firsthand look at why and how films get made and what elements make a good screenplay as well as Goldman's own professional experiences and creative thought processes in the crafting of screenplays.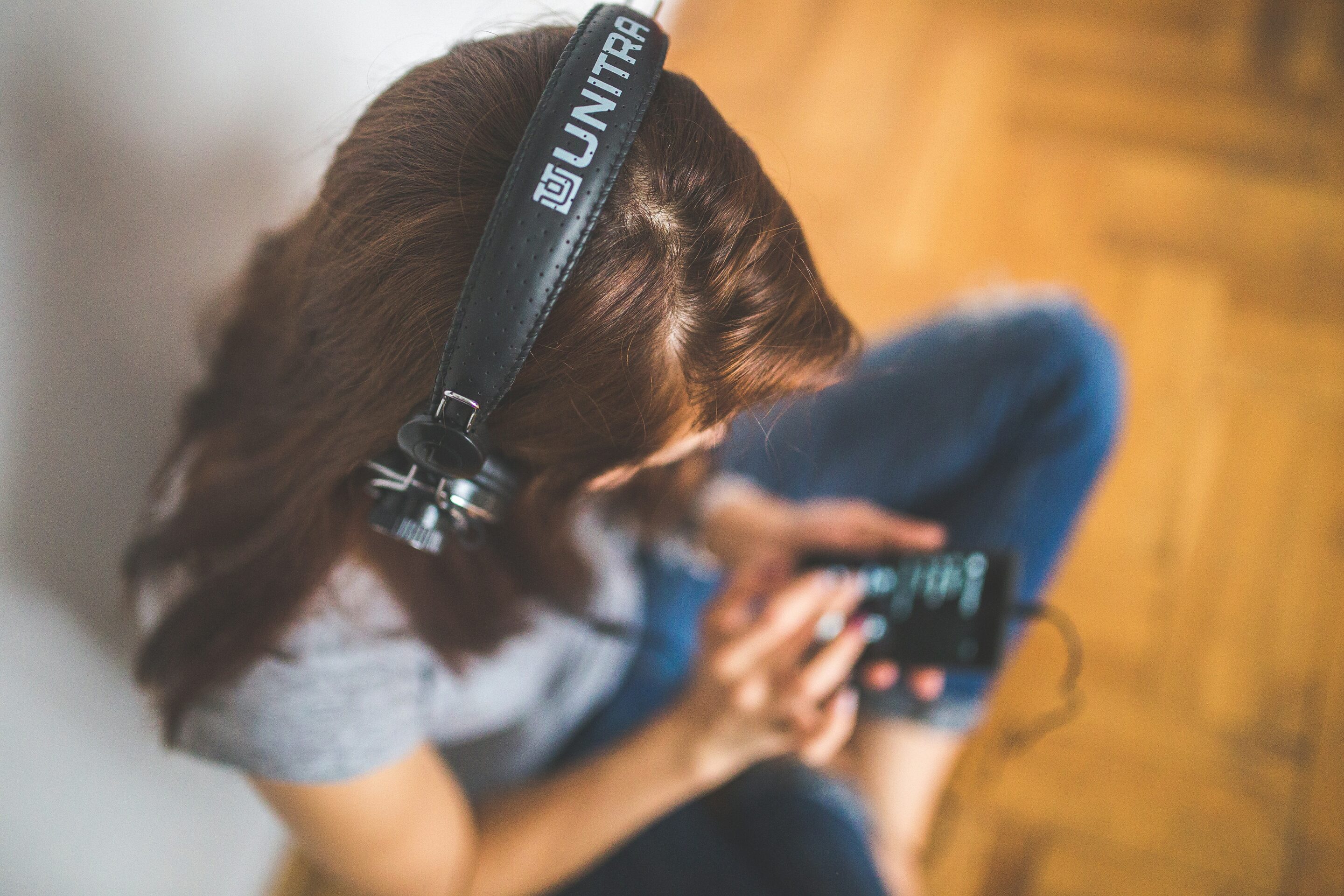 PODCASTS
Below is a list of podcasts that I try to listen to on a regular basis. This collection of ongoing audio provides excellent insight into the ever-changing landscape industry:
How do companies grow from zero to a gazillion? Legendary Silicon Valley investor / entrepreneur Reid Hoffman tests his theories with famous founders.
Harvard Business Review (HBR Ideacast)
A weekly podcast featuring the leading thinkers in business and management from Harvard Business Review.
DFJ Entrepreneurial Thought Leaders
Each week, experienced entrepreneurs and innovators come to Stanford University to candidly share lessons they've learned while developing, launching and scaling disruptive ideas.
This is your daily Product Management Flash Briefing, where we provide the daily need-to-know updates and industry news in product management.
A series about what it's really like to start a business.
An advert free, fortnightly digital marketing podcast with listeners in over 120 countries worldwide, The Digital Marketing Podcast combines interviews with global experts, together with the latest news, tools, strategies and techniques to give your digital marketing the edge.
A weekly nationally syndicated radio show and podcast where successful innovators are interviewed about creativity, design and innovation.
PPC Rockstars is your ticket to the juiciest tips, tactics, and techniques on all-things PPC, straight from the industry's foremost paid marketing thought leaders.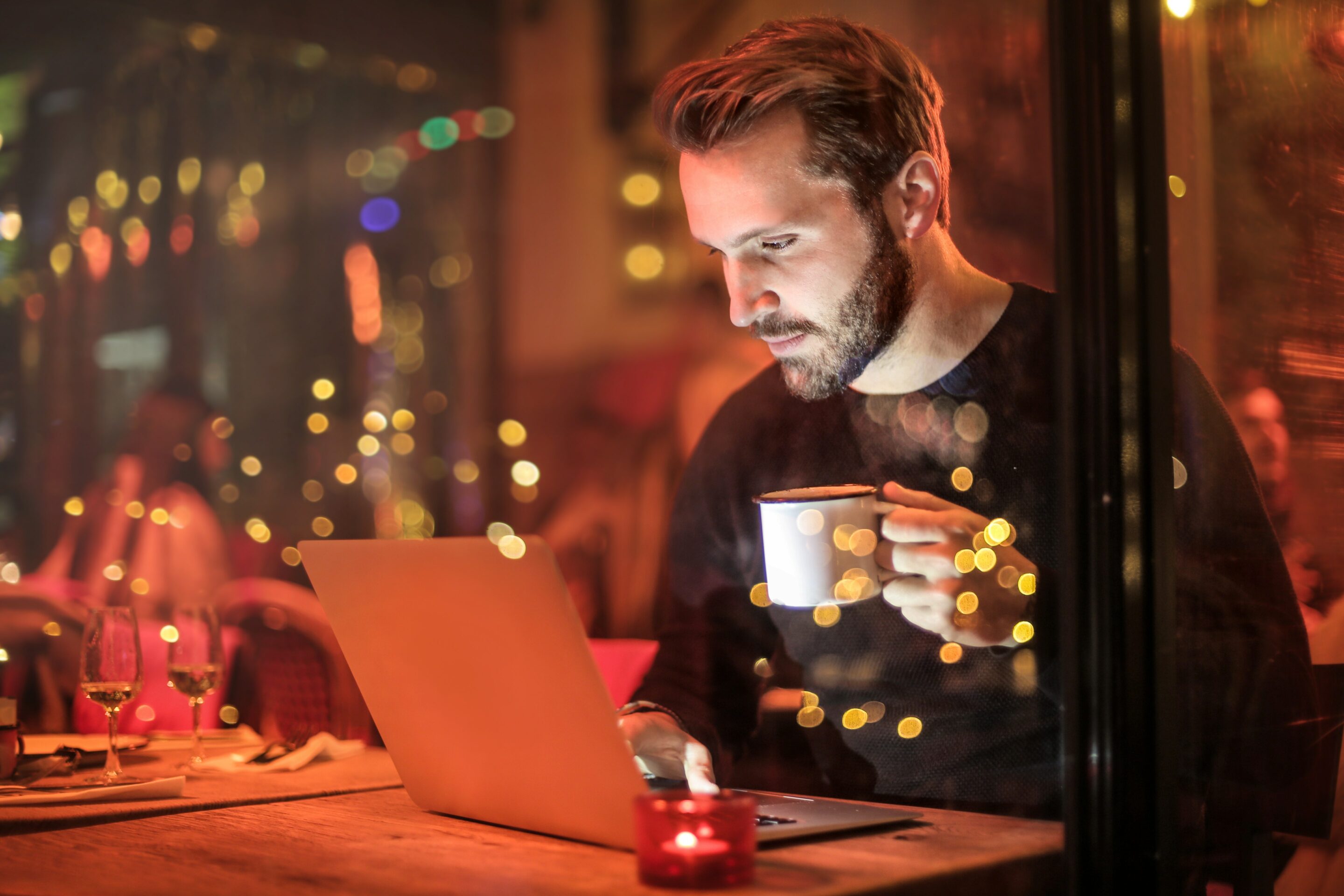 BLOGS
Here's a list of blogs that I have generally follow throughout the years. While some have proven more important during different phases of my career each of these carry a regular impact in my daily life:
I wish you the best on your creative journey. Mine has been amazing and my ever-growing desire to learn is at its foundation. I look forward to hearing about how you learn and the content that has sparked creativity for you. Please reach out and tell me about it!
Ryan Williams, Partner | Wonderment Apps