Experience a Sense of Wonderment
Wonderment Apps is a custom software development and design agency that specializes in superior digital products. We accomplish this by vetting qualified talent to meet your needs in technology, product, design, and quality assurance (QA).
Our scalable web/mobile teams design and build truly inspirational products for leading small and large industry-wide enterprises, start-ups, and traditional firms.
At Wonderment Apps, the connection to client and product always comes first. We handpick savvy professionals, talented engineers, and exceptional product and project managers from around the world.
"Bring a sense of wonderment to every product we create" is our mantra. Each team member proudly contributes to the business culture, taking responsibility for the full Software Development Life Cycle (SDLC). We strive to deliver the best solution, whether it be rigorous technology, a well-designed consumer website, or an engaging application worth sharing.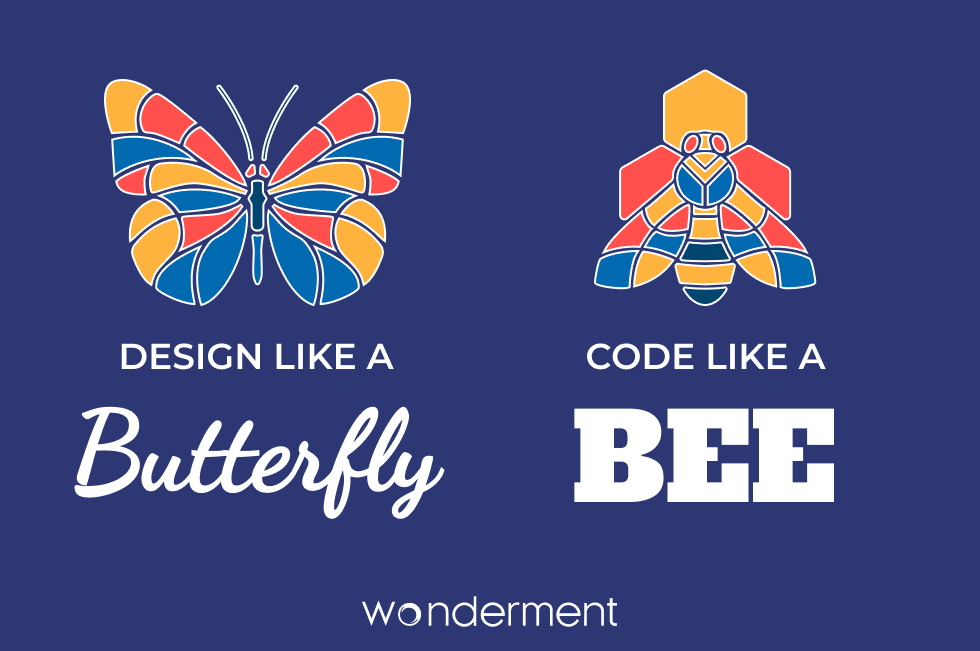 What Is Custom Software Development?
Building complex solutions—turning ideas into end products fine-tuned to clients' software requirements and expectations—is crucial for business survival in a competitive world.
Custom-made products undergo an SDLC that involves requirements analysis, coding, and QA and Automated QA testing alongside deployment to achieve expected results. Our development teams apply these same processes, approaches, and methodologies to every project.
Aimed at specific users and third-party organizations, custom software efficiently handles narrowly defined parameters—a contrast to regular, commercial off-the-shelf products.
Teams of engineers put a great deal of effort into custom software creation, primarily focusing on:
A

ssessing client's need and defining the right set of requirements

Designing and implementing the right UX and end product that fits the right target audience

Engineering the right back-end solution that supports the traffic and user base.

Engineering a well-designed front-end to support the scalable back-end system.

Maintaining the management of the finalized product to ensure that an application stays competitive in the market.
Why Is Custom Software Development Important?
Custom software development is essential and beneficial to clients, as it is strictly adapted to their unique business needs. Consider these advantages of Custom Software Development:
The software can be designed based on your development process plan. Our team focuses on prioritized tasks first—aligned to your budget—and progressively supplements the solution with extra features over time. Splitting the process into stages and milestones clarifies what one is specifically paying for, avoiding a vague overall cost.
With constant business evolution, our clients' needs also expand, requiring more complex decisions and tools to be integrated. Custom development ensures all transformations are scaled and promptly incorporated into the software as the evolving needs demand.
Efficiency and flexibility
You can selectively choose the features and functionality to be included in your custom software based on its purpose. While developing, you can safely change project requirements, and our team will swiftly and productively adjust the solution to meet the new demands. The flexibility of custom applications proves their efficiency over off-the-shelf products. In fact, this is one of the main reasons why large organizations select custom software development.
With custom software development, clients automatically receive technical support after a product's release. Development firms offer clients either ongoing maintenance or technical issues resolution at any time within the custom solution lifetime.
Profitability and personalization
Companies generating proprietary software have a great opportunity to license and/or sell it to third-party organizations. With custom development, the company may design, build, and release a personalized product that matches a business model and advertises brand uniqueness.
As opposed to widespread off-the-shelf applications, engineers and companies consider custom software more secure. Used more commonly by individual businesses, custom software doesn't cover a huge market area—which is unrewarding for hackers. Besides, custom development grants full control over all integrated security protocols and technologies.
How Much Does Custom Software Cost?
Before ordering custom software development services, each client analyzes the market, defines the investment to be made, and estimates the work and factors that impact the final cost.
According to Syberry, app prices range from $15K to millions of dollars since no two solutions are alike. Ann Mooney from SOLTECH presented the following costs:
$50–75K

for small apps

$75–200K

for medium apps

$250K+

for large-scale solutions
Generally, the price range is highly variable because of the multiple reasons listed below that greatly affect the custom software development cost.
Project size:

The more product pages/screens are to be created, the more expensive it will be to release the project.

Complexity:

The price changes according to the integrated software logic.

Design:

The creation of a versatile and unique layout and design makes project costs go up.

Integration with other systems:

The more challenging the integrations with third-party solutions or systems are, the higher the invoice.

Data migration:

Figuring out the migration plan, code development, testing, and adjustment

adds significant

time and cost

s

to a project's estimated budget.
What Custom Software Development Services Does Wonderment Apps Deliver?
Since 2015, Wonderment Apps has worked on a wide variety of digital projects, building client-centered and transparent processes for custom software development services that deliver the best results within determined deadlines.
Our product, business, and technical teams work cohesively to understand the goals and transform bright ideas into tangible business outcomes. We pride ourselves on a curated approach to design and development, as we know that investments in technology can be substantial and uncertain.
Our custom programming services deliver: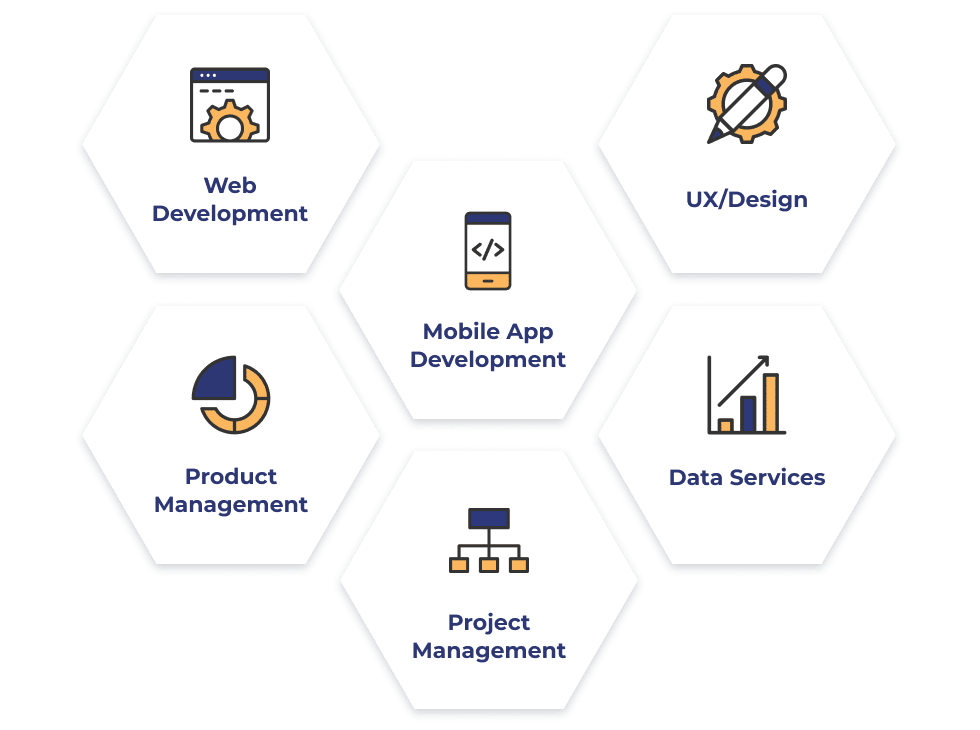 Develop custom solutions of all sizes, from large-scale technology projects to simple web design, applying both front-end and back-end strategies.
Bring your mobile vision to life creating robust and successful apps that reach users through the most up-to-date developments on iOS and Android.
Implement innovative and exciting designs to drive the dynamic user experience. Design powerful layouts and graphics, generate marketing pages, conceptualize the look and feel of a product, strengthen presentation, and mock-up full web and mobile solutions.
Collaborate with a full-service product development and strategy team to help with a wide variety of needs, including user flow planning, user acquisition approaches audience amplification, and strategic market planning for your web or mobile application.
Utilize experienced managers who integrate Agile methodologies, Kanban, or custom project management styles to deliver quality projects.
Address the challenges related to big data management and outline the services to help you aggregate, store, and effectively report against a variety of performance metrics.
What Are the Advantages of Custom Software Development With Wonderment Apps?
As a custom software application development company, we put our clients at the top of our priority list. Using a personalized approach, we build strong relationships with our customers via developed digital outcomes.
Transparency in code development
The team streamlines processes and follows Agile practices to become more productive and reduce time spent on custom software development.
In addition to recruitment operations and product development, we provide maintenance and backup services, allowing our clients to focus on their business.
Adherence to the timeframe
At Wonderment Apps, we strictly follow the established timescale for designing a product prototype, testing developed solutions, and providing respective support.
The company enables clients to edit, add, and modify the functionality and features of built software and/or applications at the individual service component level.
We hire talented engineers with unique and demanding skill sets and versatile experience in various domains. We only approve candidates which match your project needs.
Before hiring applicants, we carefully select candidates and double-check their references to avoid unreliable workers and exclude job hoppers. Team loyalty and reliable people are among our top priorities for successful collaboration.
Every client wants to take control of the custom software development process. This is why we establish a direct channel between our team of engineers and our clients to avoid communication lapses or misunderstandings.
Working with remote teams means increased profits, as there is no need to rent an office or hire extra staff.
Custom solutions are required when off-the-shelf products can't address a client's needs. The custom development approach and process increase the value of your business by implementing highly optimized, supported solutions. Custom applications can adjust and scale to change, growing project profitability and investment for any enterprise.
To keep up with cutting-edge marketing trends, stay ahead of competitors, and select a client-oriented service supplier proven to provide reliable client-fit software, Reach out to us to discuss your project needs and learn how we can help!