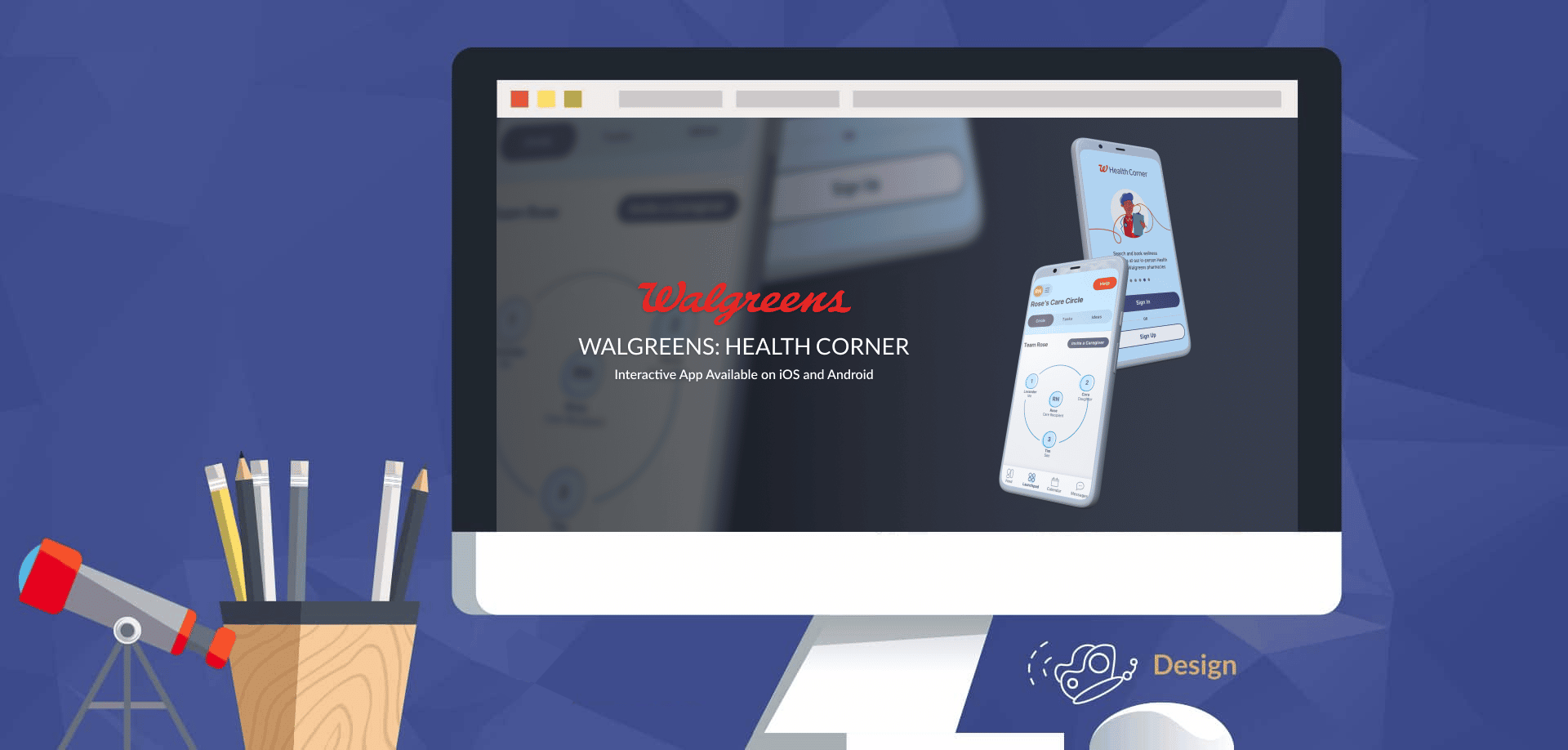 Walgreens Health Corner
Mobile App
Walgreens Boots Alliance (WBA) is a world leader in integrated healthcare and pharmaceutical services. In partnership with Microsoft and Adobe, WBA developed a digital healthcare and customer insights platform to provide users with a 360-degree view of themselves and unlock personalized healthcare and shopping experiences, targeted towards chronic care and daily health management.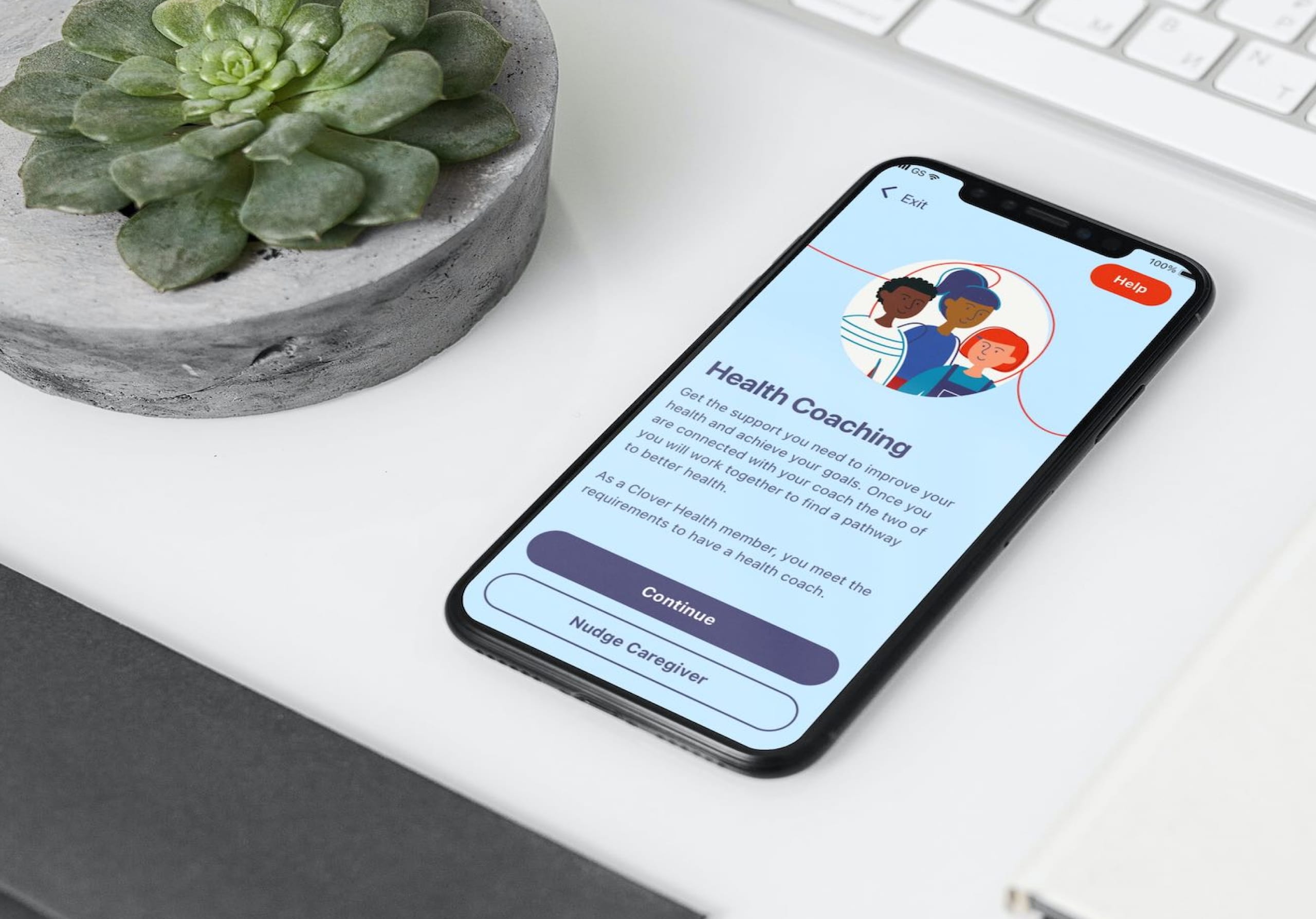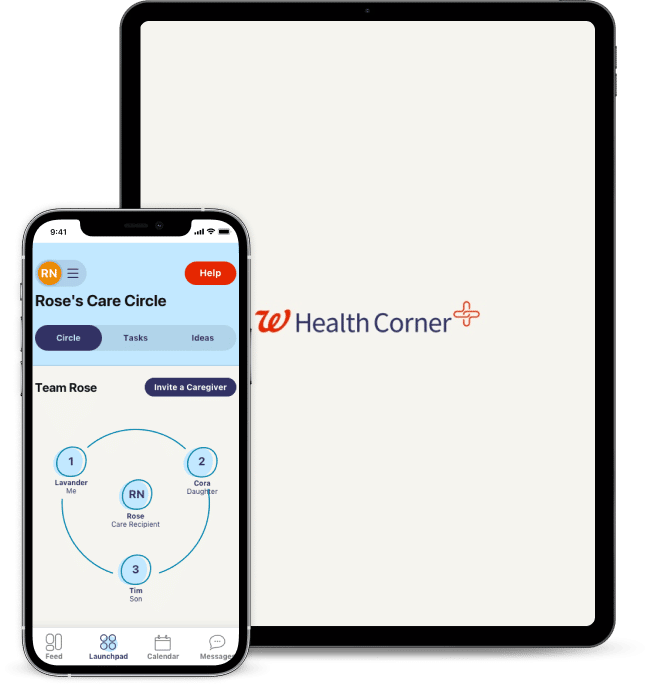 OUR APPROACH
Our Sr. Product Developer (SA) was the most utilized role throughout the length of the project. Small amounts of UI/UX Designer in the early days of the contract.
The goals of this project were to contribute to the development and launch of a healthcare mobile application. Integrated with insurance health plans and Walgreens Health Corners, the app intends to provide users with personal health insights, wellness check updates, and daily care management tools through the use of digital health devices, caregiver connection, access to health care professionals, and medication management and pharmaceutical services.
Results:
– On-boarding flow for Beta user group
– Connect user account to health plans
– User profile management
– Caregiver and care circle authorization and connection
– Preparations for the Beta launch of the native app
We are passionate about every idea - big or small, that could be transformed into the realization of a vision.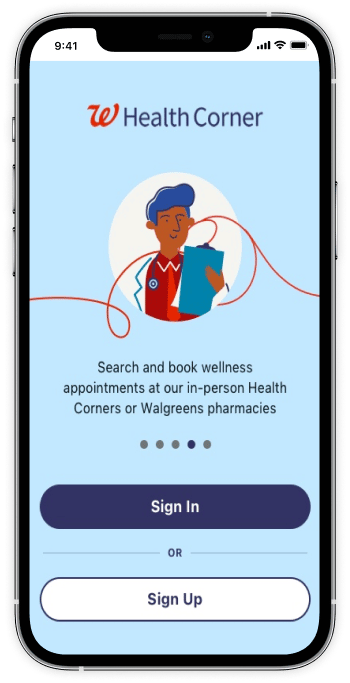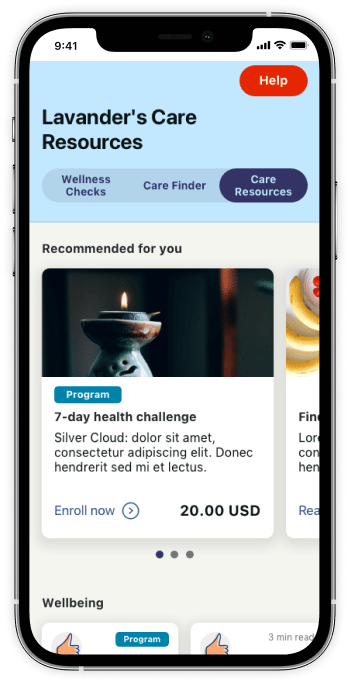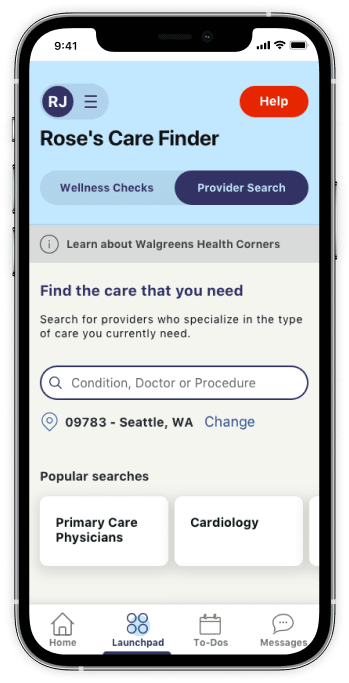 Your project could be here!
Ready to get started?