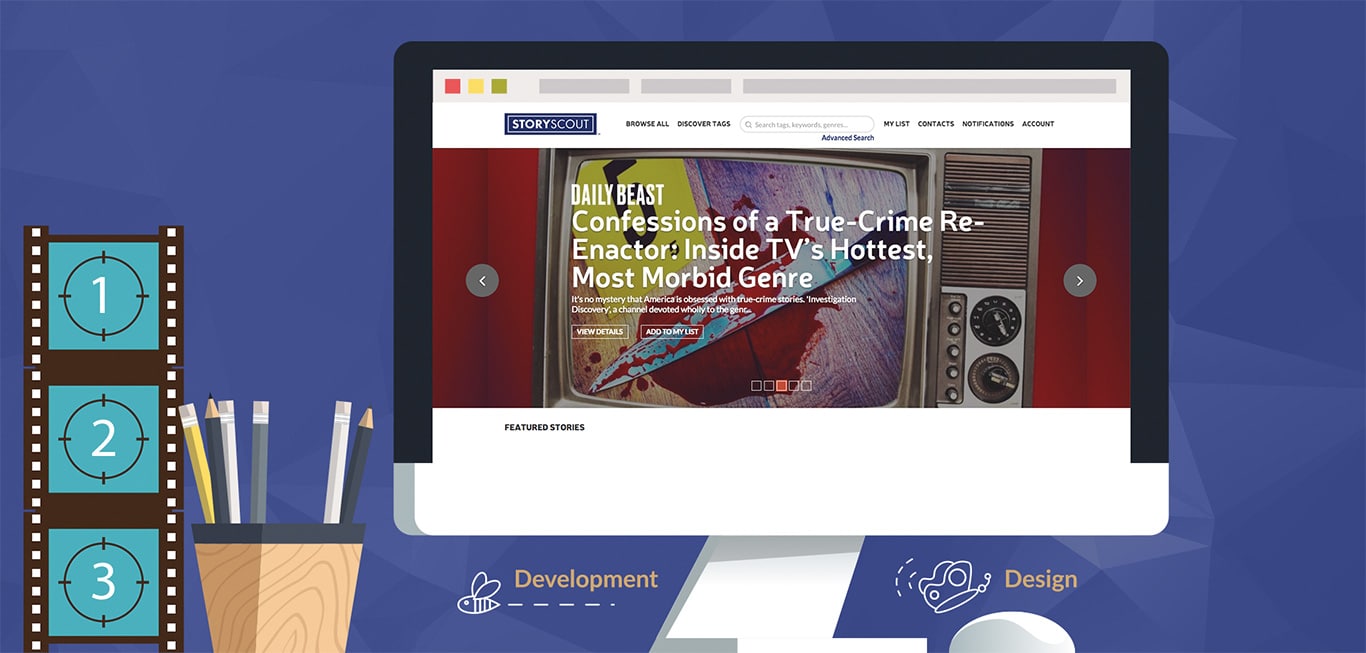 STORYSCOUT
Storied Media Group is Hollywood's leader in the packaging, development and sale of non-fiction IP. They curate, develop, produce and broker stories from the most trusted news outlets across the world for producers, studios, financiers, and networks for adaptation.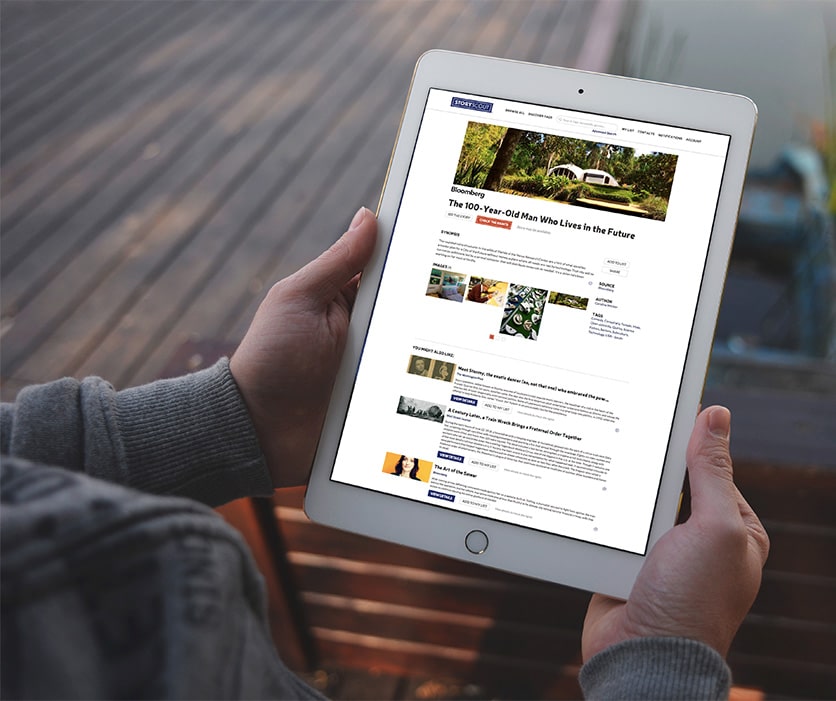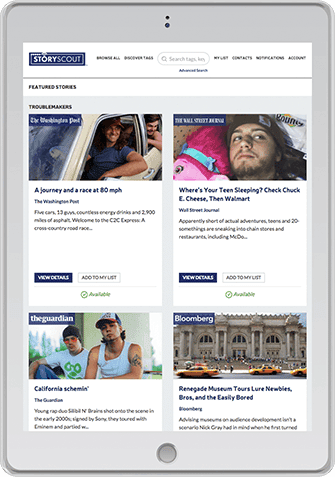 OUR GOALS
The goal of this project was to create a new media platform called STORYSCOUT, for Storied Media Group to be able to manage and expand their process of curating top stories and media content, as well as making it available to subscribers within the film and tv industry.
Making the platform highly searchable, time-saving through custom alert settings and contacts management, while driving key user engagement and conversions were among the major goals of this project. Additionally creating a sophisticated media driven design and UI/UX was a primary focus for our product development department. This robust system also required a highly usable and intelligent Administrative CMS for the curators and account managers to utilize.
Quality software code translates the language of imagination.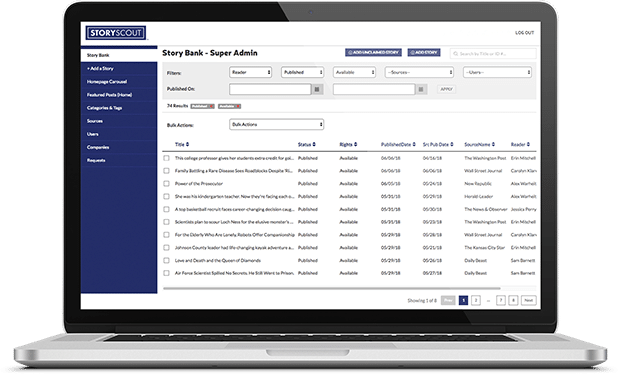 OUR APPROACH
Our approach to this project was to start with a discovery phase that would generate understanding of the business, it's goals and the current processes in use. This lead into a very involved product development process with the client, to explore and define all of the feature requirements together – resulting in a robust MVP plan. We then did an intensive round of documentation and wireframing to establish UX and technical requirements.
After UX design we started graphic design, first putting together some key visual concepts capturing the personality and brand of the company and it's platform. From the winning concept evolved a beautifully simple but refined media site that really brings together the publishers with their content along with the curation that is being executed by the STORYSCOUT team.
Once final designs were approved, we launched into an aggressive development phase and built some pretty complex architecture and user flows into the system. This included a very complex admin system to allow the curation team to manage content in an agile and comprehensive way.
A brand new media platform that caters to the film & television producing community by streamlining content specifically targeted to them
Time saving tools and processes for users, including an elaborate multi-level alert system that helps users curate their own stories and track story rights info easily
Key data points are made easy to view for users and engagement very accessible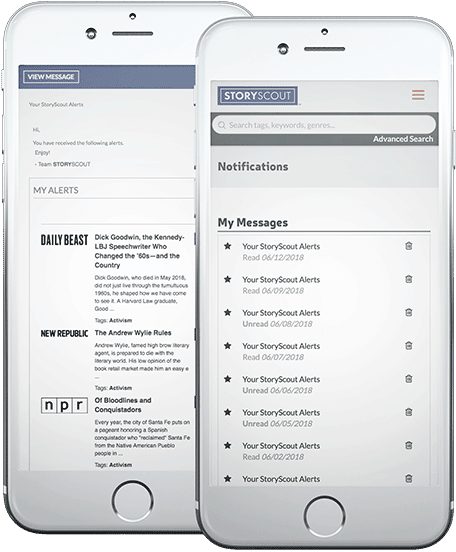 Your project could be here!
Ready to get started?