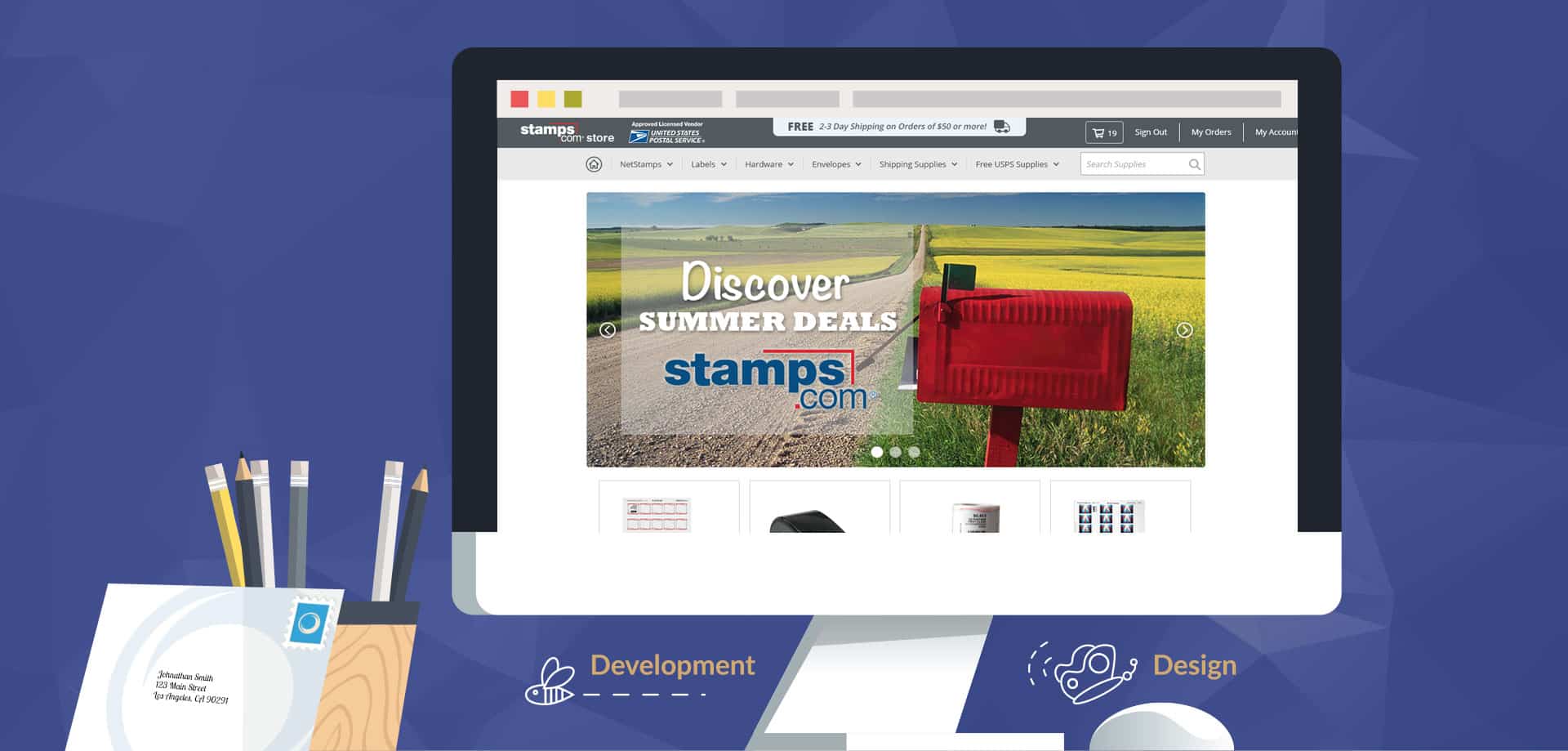 STAMPS.COM
Internet-based Mailing & Shipping Service
Stamps.com is a world-class on-line postal service. Wonderment was called upon to help Stamps.com upgrade key experiential elements of their web application's user interface. We worked with their product team to assess requirements, generate designs, and ultimately implement front-end changes throughout the application. View Client Site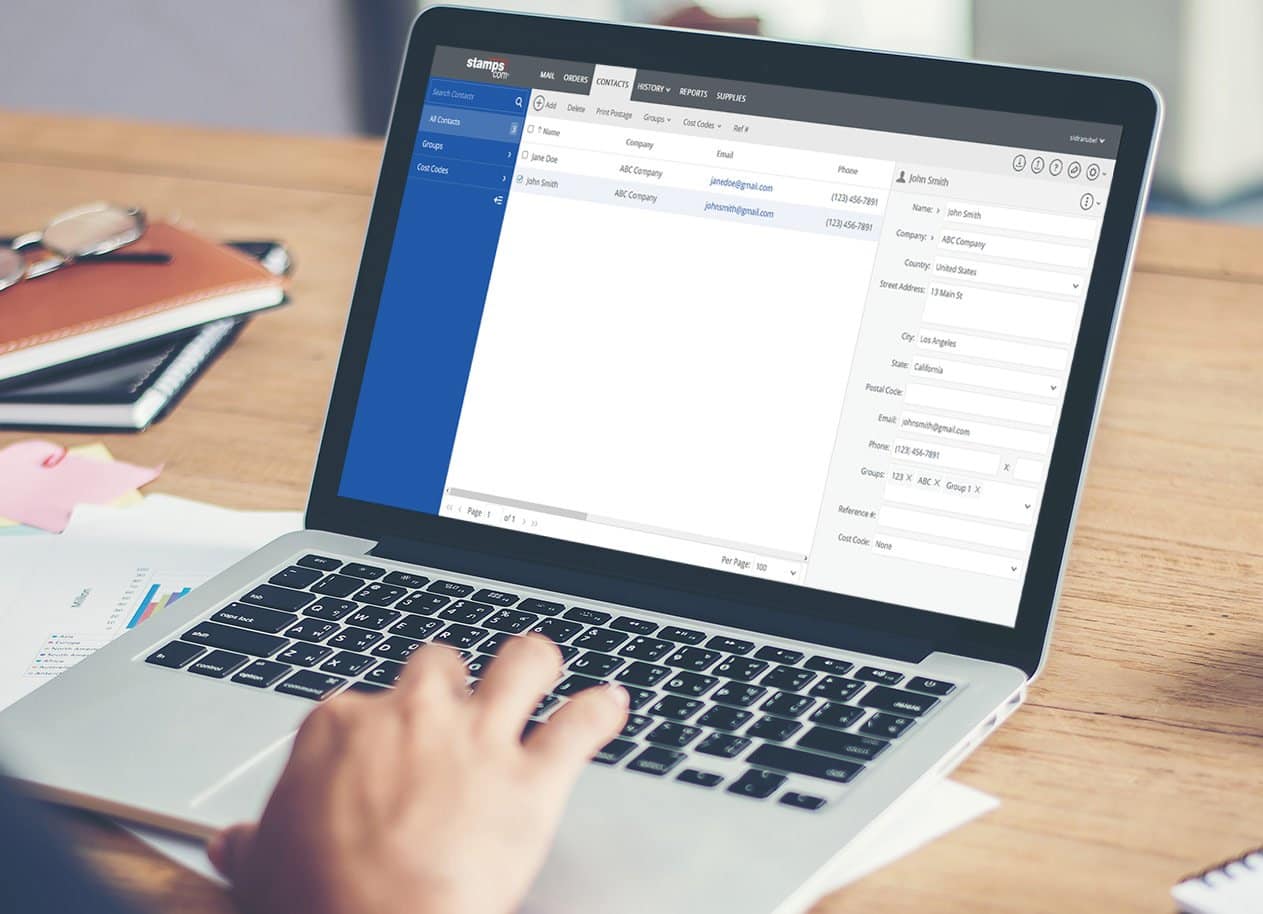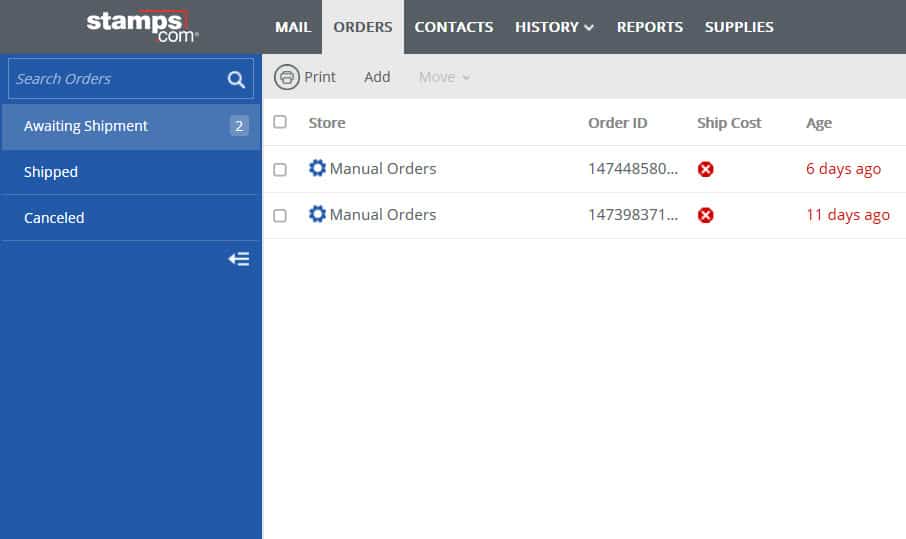 OUR APPROACH
Wonderment stepped in to help Stamps.com upgrade key experiential elements of their web applications's user interface. The goal was a more modern look and feel within a responsive layout that would work in both web and mobile.
Our tech team researched and executed implementing a version of Ext JS that Stamps was interested in integrating. We also worked extensively on the front end to bind with their pre-existing APIs to create a new, more functional web interface that had a nice design layer placed on top of it.
The team also relied on Amazon Web Services (AWS) as a trusted cloud infrastructure provider to build a scalable, resilient and secure solution able to dynamically manage the load in satisfying millions of Stamps.com users.
Refreshing a website's interface refreshes the entire brand.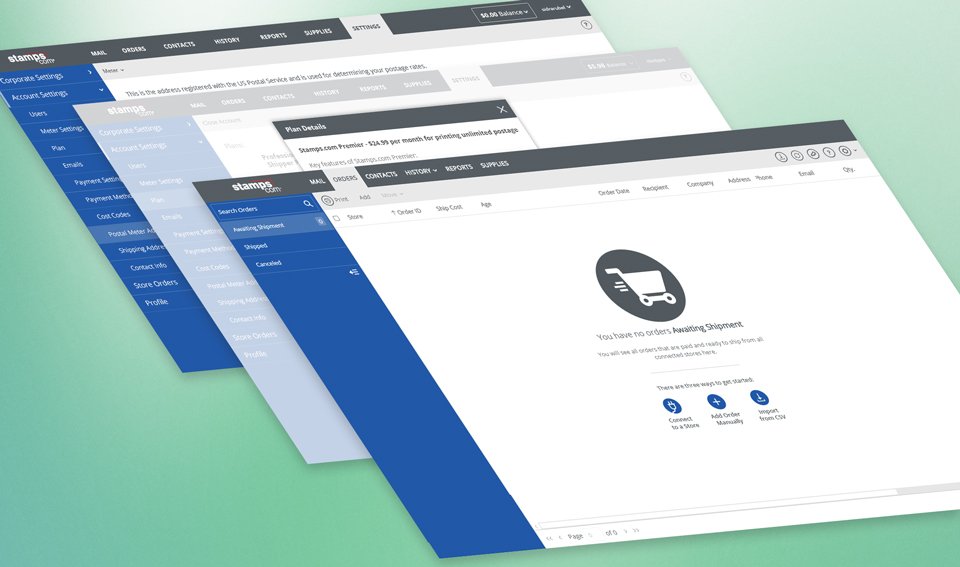 A BRAND NEW LOOK
We worked with the stamps team extensively on a design and development front. Our initial approach involved reskinning the website so it had a more contemporary look. We started by creating designs from their product specs that they had laid out, and generated fully fleshed out PSDs for the dev team to dive into. Once those PSDs were in place, our frontend web team integrated them with the existing backend infrastructure. Once those elements were blended with the new Ext JS frontend, the designs were really brought to life.
The site got a shiny new look and feel
Responsive functionality for use across a variety of different devices
Site is much more navigable
Site infrastructure is a lot more clear
Modern/Contemporary look and feel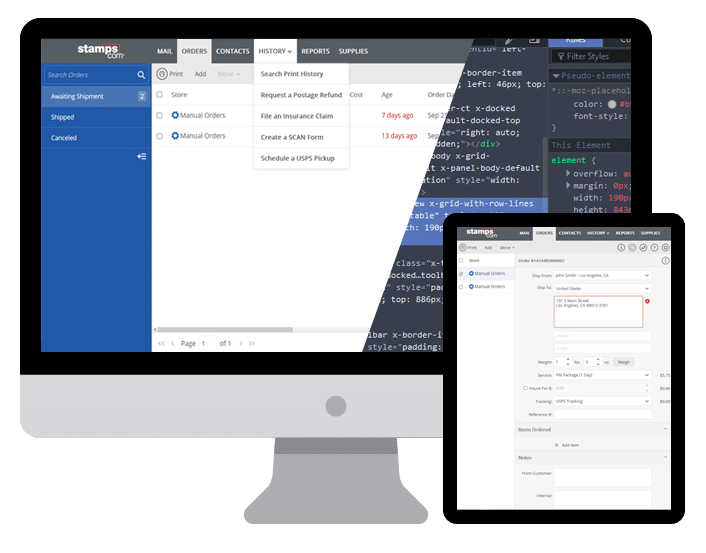 Your project could be here!
Ready to get started?