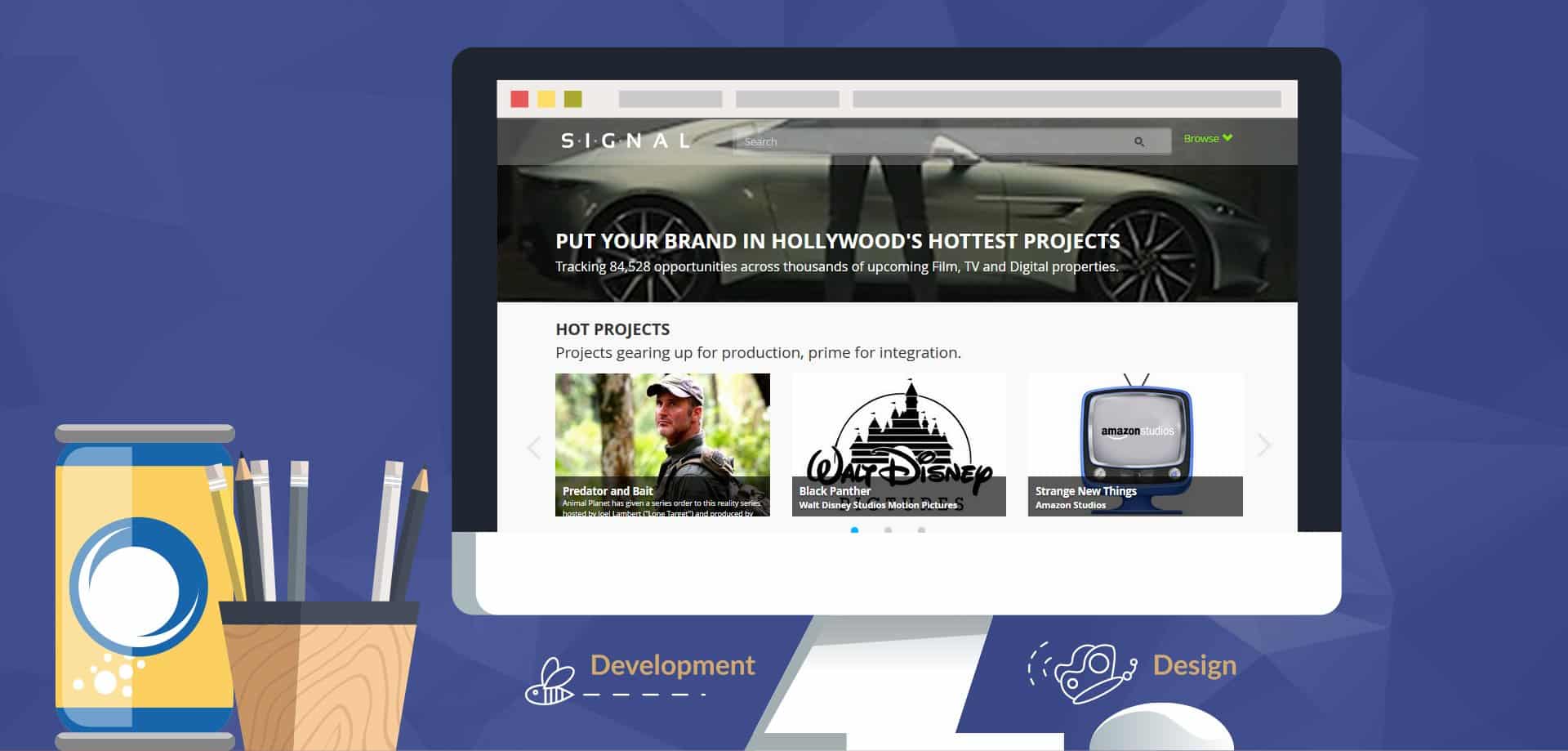 SIGNAL.COM
Brand Opportunitiues at Your Fingertips
Signal Entertainment Marketing is a branded entertainment marketplace that allows broadcast advertisers to directly interact with content creators across film, television, and digital media. With over 80,000 opportunities spanning thousands of upcoming Film, TV and Digital properties, Signal offers users the chance to seed their brand into the hottest digital entities, gaining them visibility and marketability across all major media platforms.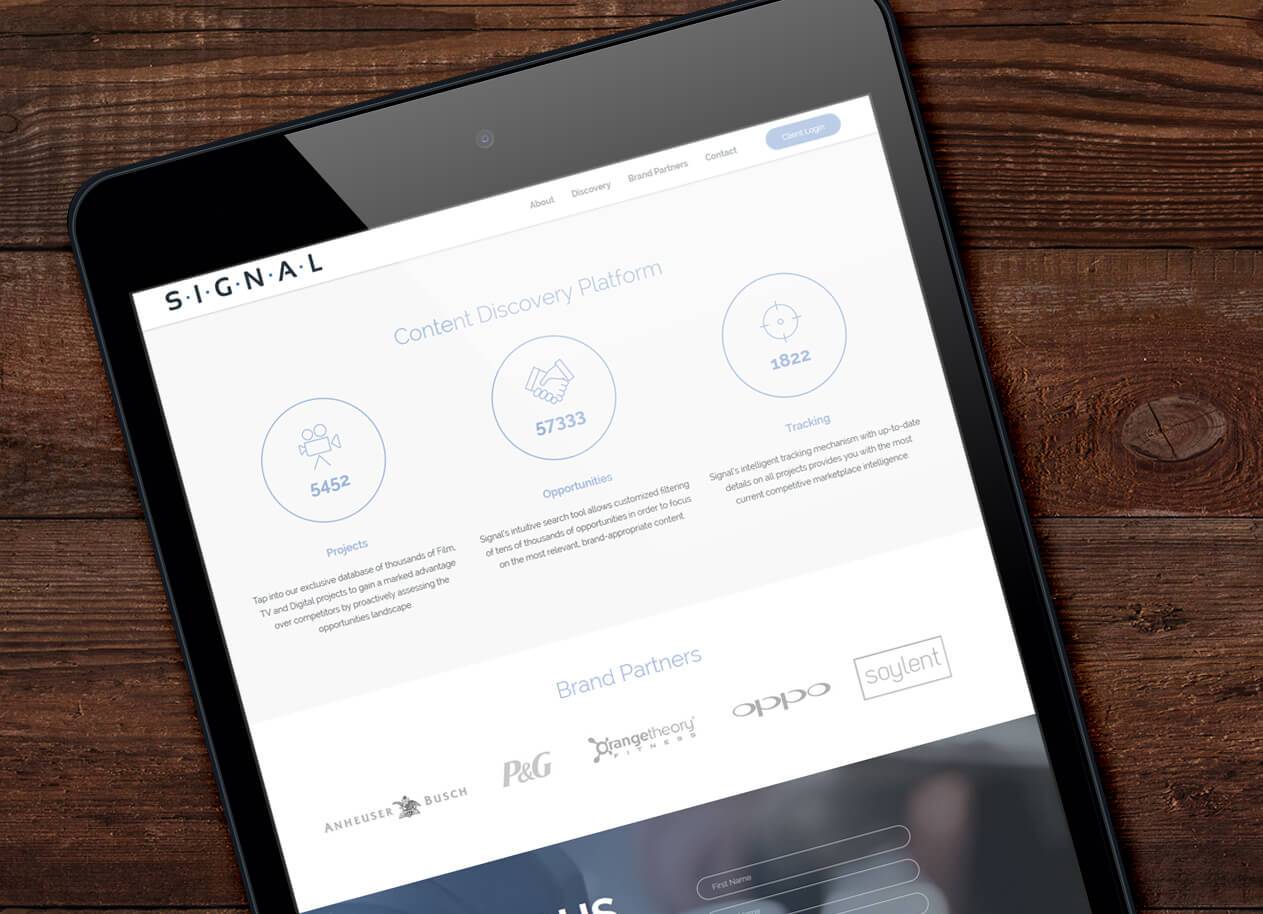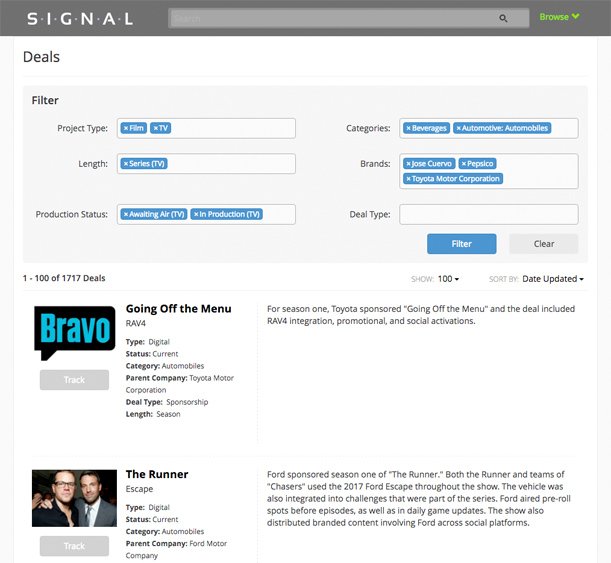 OUR APPROACH
Signal Deals was a project to expand the Signal database to offer a deeper set of information around the deals that were taking place between advertisers and the content creators, on the entertainment side. Wonderment was tasked with creating a back-end instance to support the Deals infrastructure, which was a robust expansion of the CMS.
We wanted to design an environment that could take all of that information and display it contextually to users, which are primarily advertisers. Additionally, we created alert systems around this infrastructure to let people know when these deals were happening. We also developed a user-friendly admin section that allowed the editors of these deals to enter information directly into the database.
Great information architecture makes engaging applications.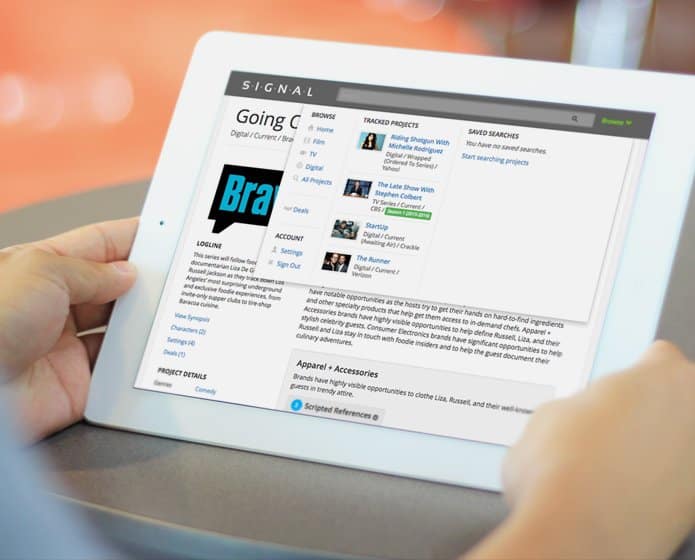 SERIOUS SEARCH FILTERS
In order to understand the business needs for presenting an industry-specific set of information, Wonderment had to dive deep into the details of the information itself to see how it worked.
It was essential for us to understand how this specific data set related to the rest of the information throughout the website. We then created a structured, hierarchal environment that allowed people to sort, browse, and find deals very effectively while using the same project-oriented methodology that is used to look for other information in the database.
After we studied how the deals were functioning on a business level, we created a backend instance to support this functionality, so that the information was stored properly within the Signal environment.
With all the data and process in place on the backend, our last step was focused on how to create the best overall user experience. We took feedback from the core business users from across several use cases as well as design and product assets that already existed on the site and wove them together into a design that was both functional, and effectively displayed the information.
Searchable deals data and related discovery mechanisms
Triggered notifications for new deals
Usage in external sources like newsletters, reports, and more
Filters and sorting tools to allow people to carve into the data more effectively
Functional information grid with clean, effective data layout
Action options such as 'add to lists', tracking, and detail view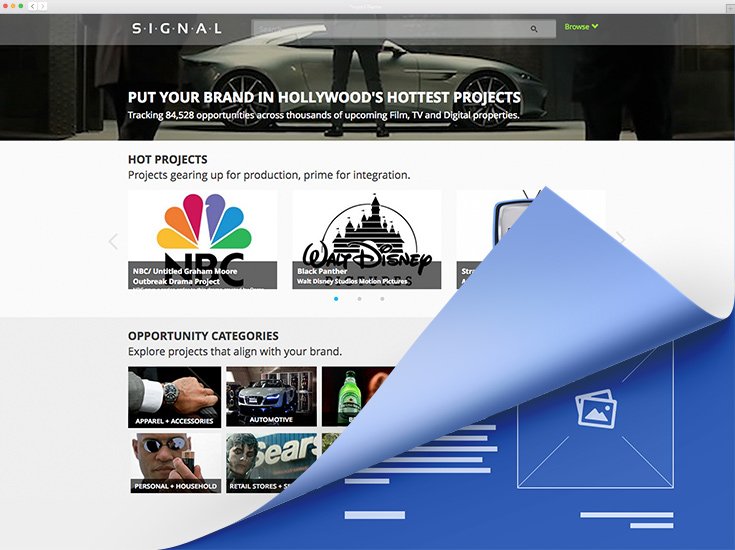 Your project could be here!
Ready to get started?