ON Q FINANCIAL
Mortgages SimplifiedTM
On Q Financial is a mortgage financing company. On Q Financial has been committed to helping homebuyers find the right loans to make their experience smooth, pain-less, and efficient for more than a decade.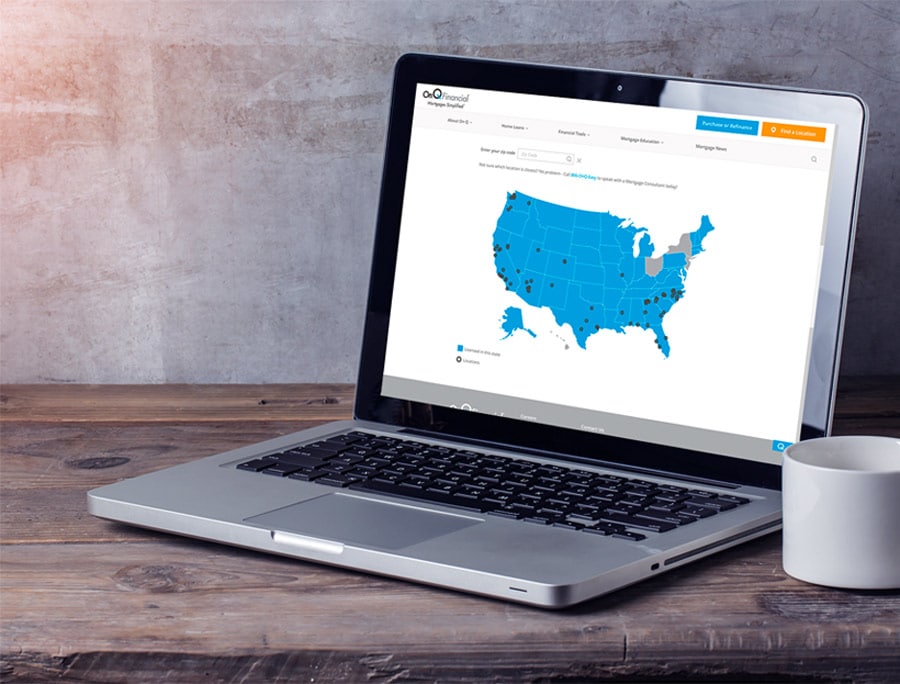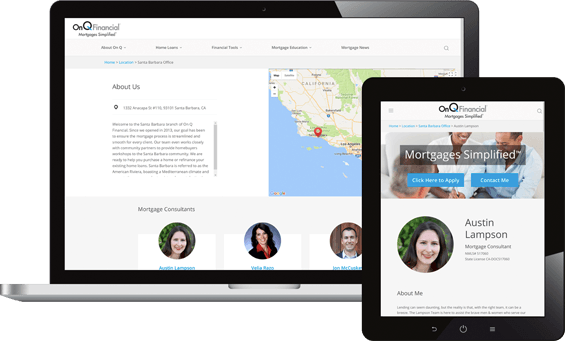 OUR APPROACH
Wonderment was tasked with building a brand new website with an updated modern responsive design. Originally the On Q Financial website had several "microsites" that were spread out across multiple domains. We helped merge these sites under the same umbrella to unify the site flow and get more out of SEO. Additionally, we built their API for a new dynamic template system that drives the branch locator, which helps users to find mortgage consultants in their area.
After receiving the mockups and reviewing the site plan with the client, we started developing the new version of the site by creating custom WordPress templates based on the designs. The client also had a lot of new content ready by the time development started, so Wonderment provided additional wireframes and design mockups as needed. Our team employed key project management techniques to manage the entire project, including working with their internal tech team to build the data mart connection from their side.
Whether through thoughtful design or elegant development, we strive for the user to connect with the experience, every step of the way.
A unified site and user flows, greater benefitting the clients' SEO goals
We created a new dynamic template system for their locations, mortgage consultants, and locator map to improve user experience and conversions
Unified site and user flows that drive conversion success with onsite visitors
Onsite SEO overhaul and improvements to strengthen traffic and engagement
Custom, dynamic templates for application elements for a single point of data management
Formal API planning and development for backend automation
Dynamic mapping integrations to make discovery more interactive
Custom calculators to drive onsite visitor engagement
Robust project planning mechanisms for reuse on future projects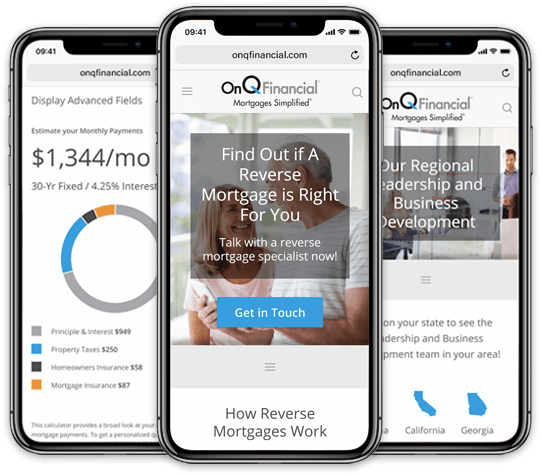 Your project could be here!
Ready to get started?