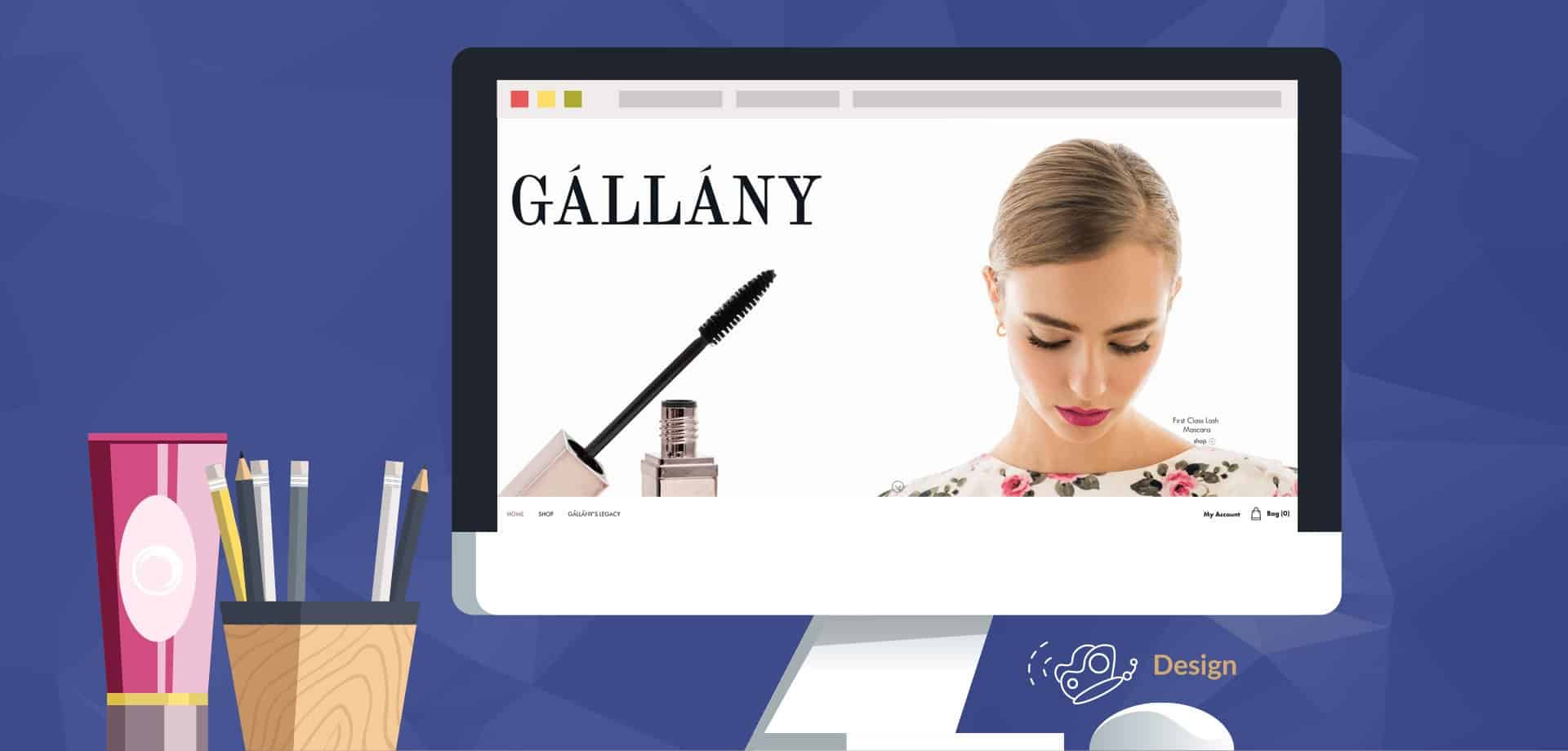 GALLANY COSMETICS
A Legacy of Beauty
Gallany Cosmetics is a world-renowned cosmetics brand that is known for it's scientific approach to the chemical makeup of their product. It is based on decades of knowledge in chemistry and art by a lead chemist herself – Ida Gál-Csiszar – with a strong history in the lab for both Johnson & Johnson and Max Factor.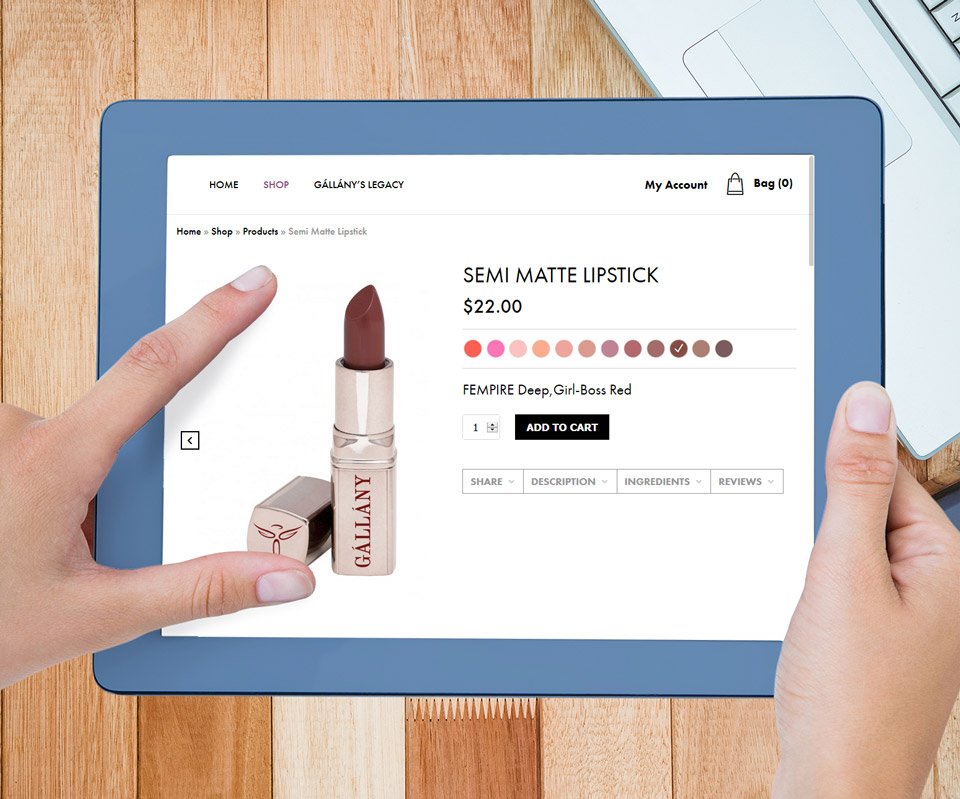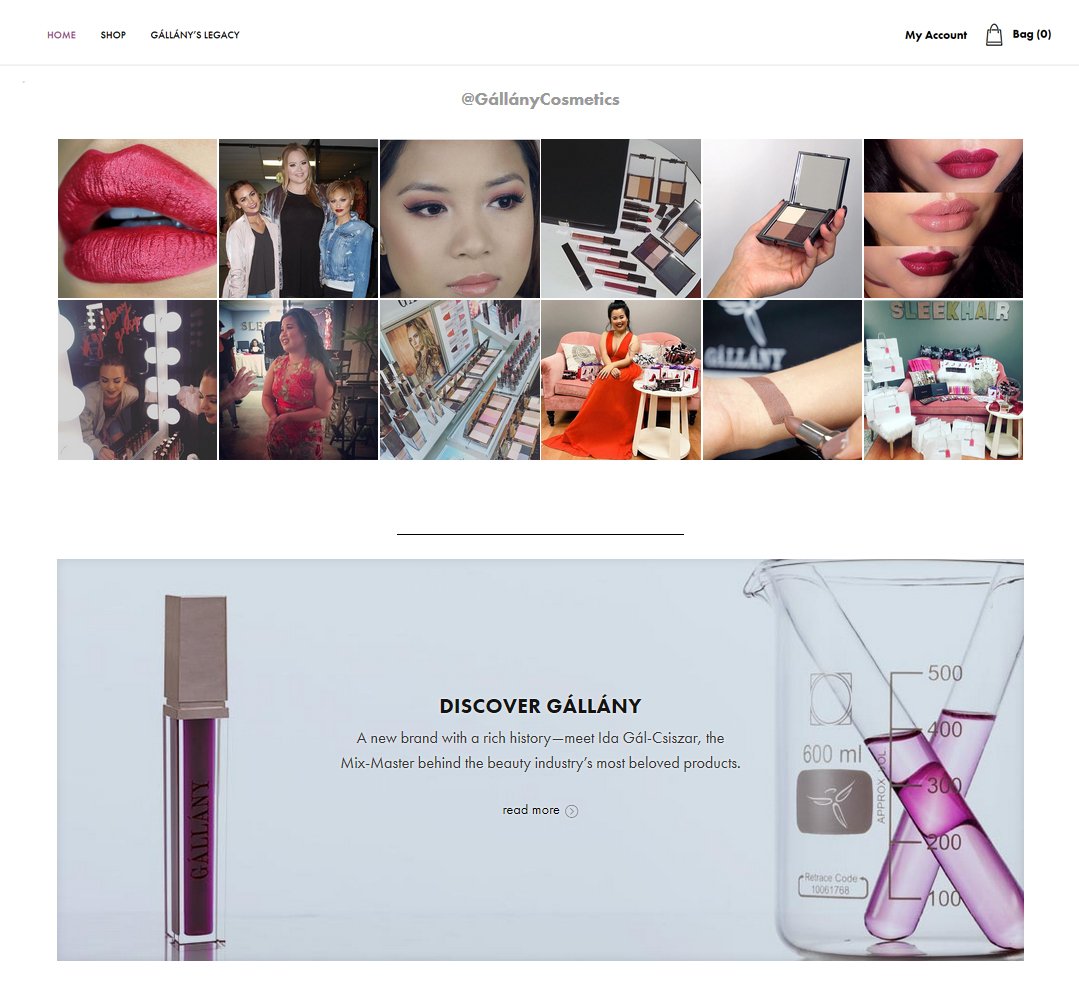 OUR APPROACH
We were asked to redesign Gallany's very simple website and create a much more high-end e-Commerce experience for the burgeoning cosmetics brand. The goal was to create a website that had a designer feel along the lines of other really well known fashion and cosmetic companies, while still making the experience very usable and ultimately very easy to purchase makeup through their site. We also wanted to create pages that would help tell the story of Gallany and create an environment where people could get to know the brand start to become its brand ambassadors.
Engaging web design should be as elegant as the products it supports.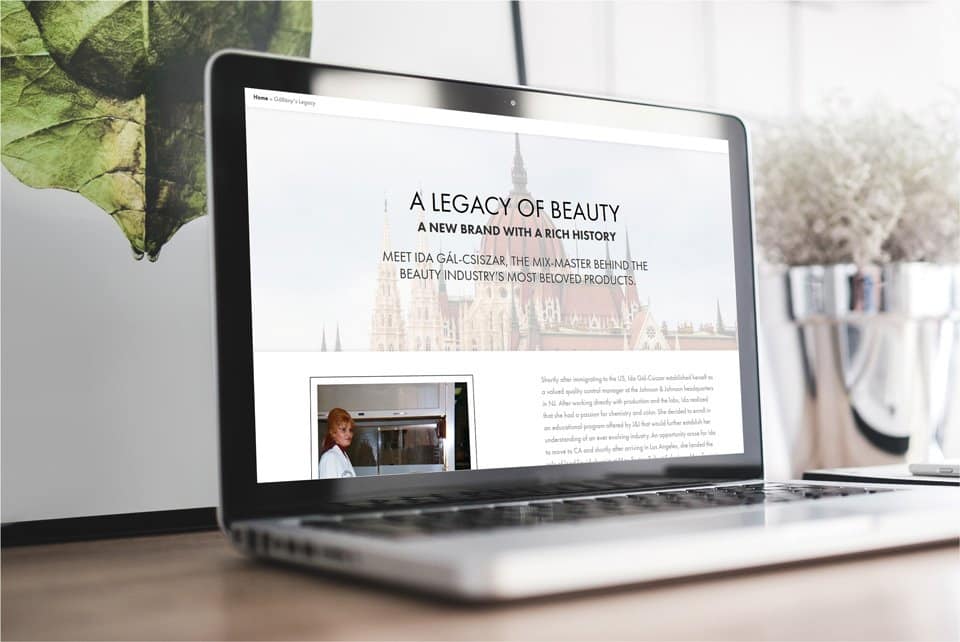 COMPREHENSIVE DESIGN
We first started with a research phase, exploring a number of competitive entities to see how they were presenting their cosmetic lines to a similar type of buyer. We then went into a concept storming phase, where we created a number of different styles and concepts for look and feel for the new website. We worked closely with the client to get a good sense of what the final flavor of the website would be. We then went into a wireframing process and laid out the structure of the how the various screens were going to work. Finally, we combined the concept elements with the wireframe layouts and created fully comprehensive designs that covered a number of use cases.
Created a sophisticated and modern looking web interface that made purchasing Gallany products both an easier and more exciting experience
Continued growth across the entire product line
More engagement on the website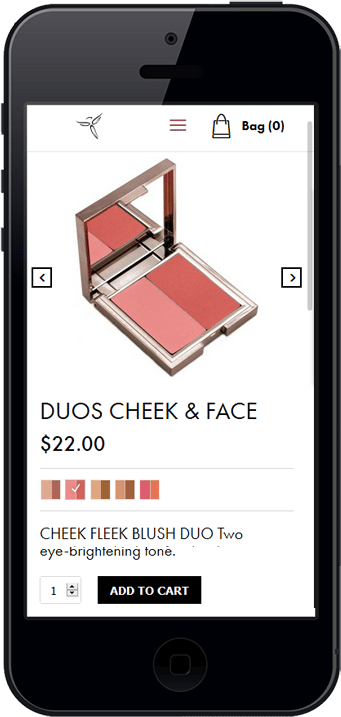 Your project could be here!
Ready to get started?