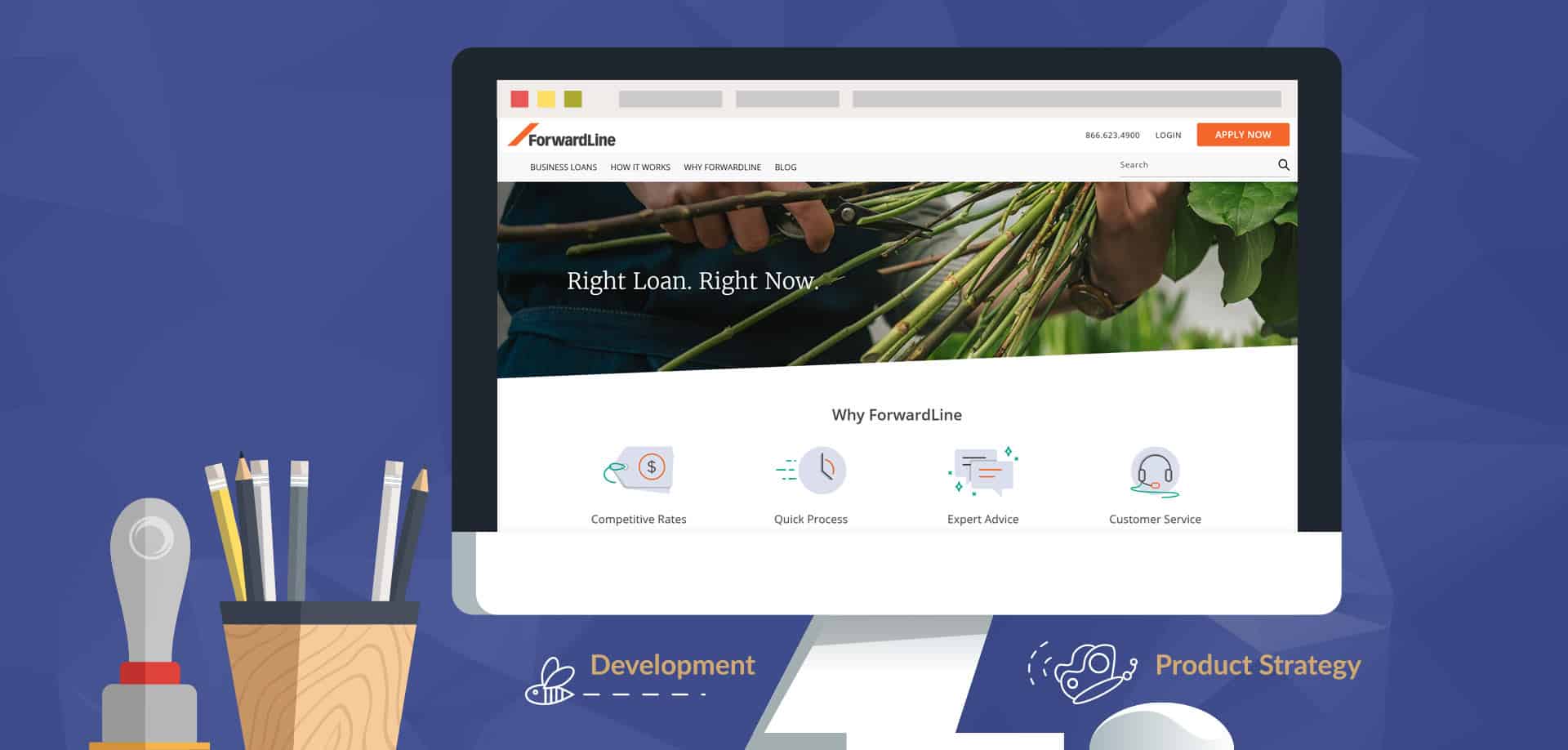 FORWARDLINE
Small Business Loan Lender
Forwardline is a small business loans company that has been providing financial solutions to small businesses since 2003. With a customer-first focus, Forwardline has been a major player in helping small businesses grow with credit algorithms that evaluate business stability rather than assets and collateral, low rates, and an easy application process.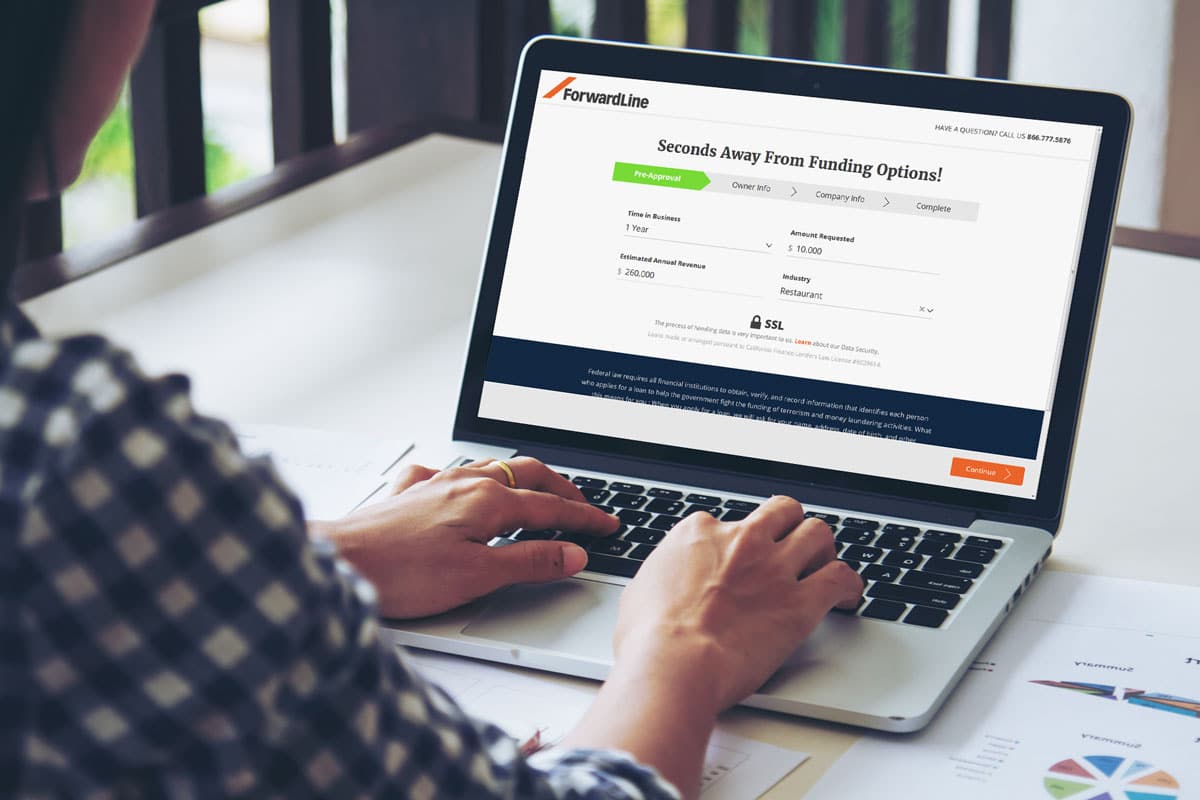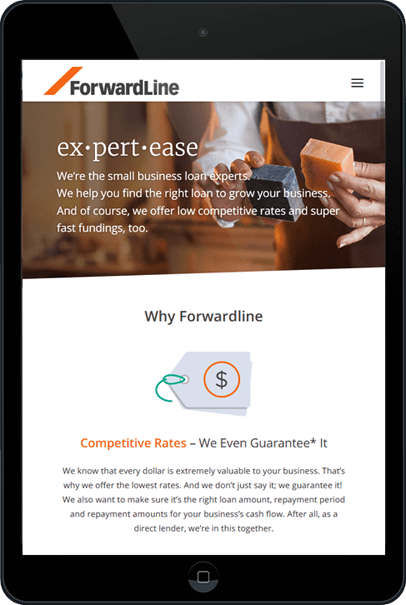 OUR APPROACH
The goal of this project was to develop a fresh new modern and responsive website, while more effectively integrating the application flow process for loans with their existing backend system. This approach was planned to improve the user experience in addition to driving more engagement and conversions.
After receiving initial designs, our development team converted the pages to custom WordPress templates, paying special attention to the mobile layouts and optimization. While the front-end pages were being built, our engineers also integrated the new application flows making calls to the ForwardLine APIs and passing data with validations through to their SalesForce database. We worked closely with the ForwardLine engineering team to test the flows and troubleshoot errors. After the site was completed and both the marketing and engineering teams approved the project to go live, we coordinated closely to launch the site as both sides had to push code to the new production servers. Throughout this process, extensive project management helped track the timeline, progress, and multiple change requests, while keeping the project moving forward. Additionally the product team stepped in to help define requirements for new feature requirements as requested.
We are passionate about every idea - big or small, that could be transformed into the realization of a vision.
Launched a new modern responsive website with dynamic application flows
Integrated Mixpanel funnel tracking and UTM data capturing to pass through to SalesForce for visibility on the performance of marketing campaigns
Successfully managed a multi-faceted project with several mid-stream feature requests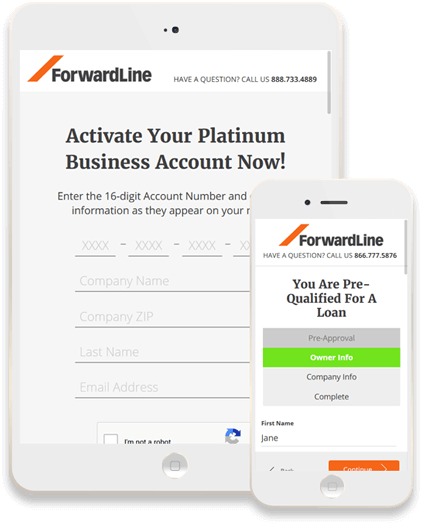 Your project could be here!
Ready to get started?