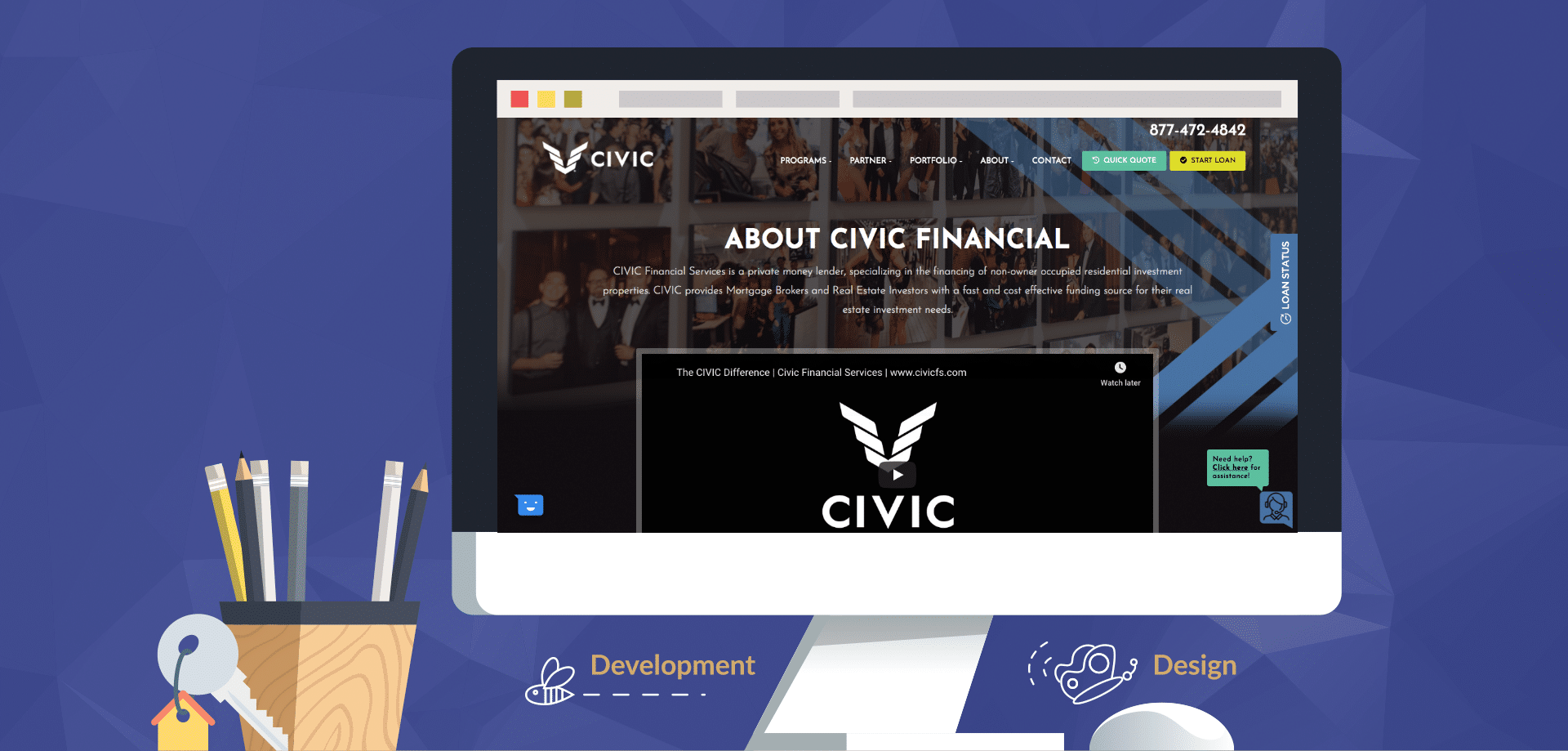 CIVIC
Civic Financial Services
Civic is the premier lender for real estate investors looking to transform and improve an investment property. Civic provides lending to help support that, and ultimately help get projects completed where they need a break from traditional lending.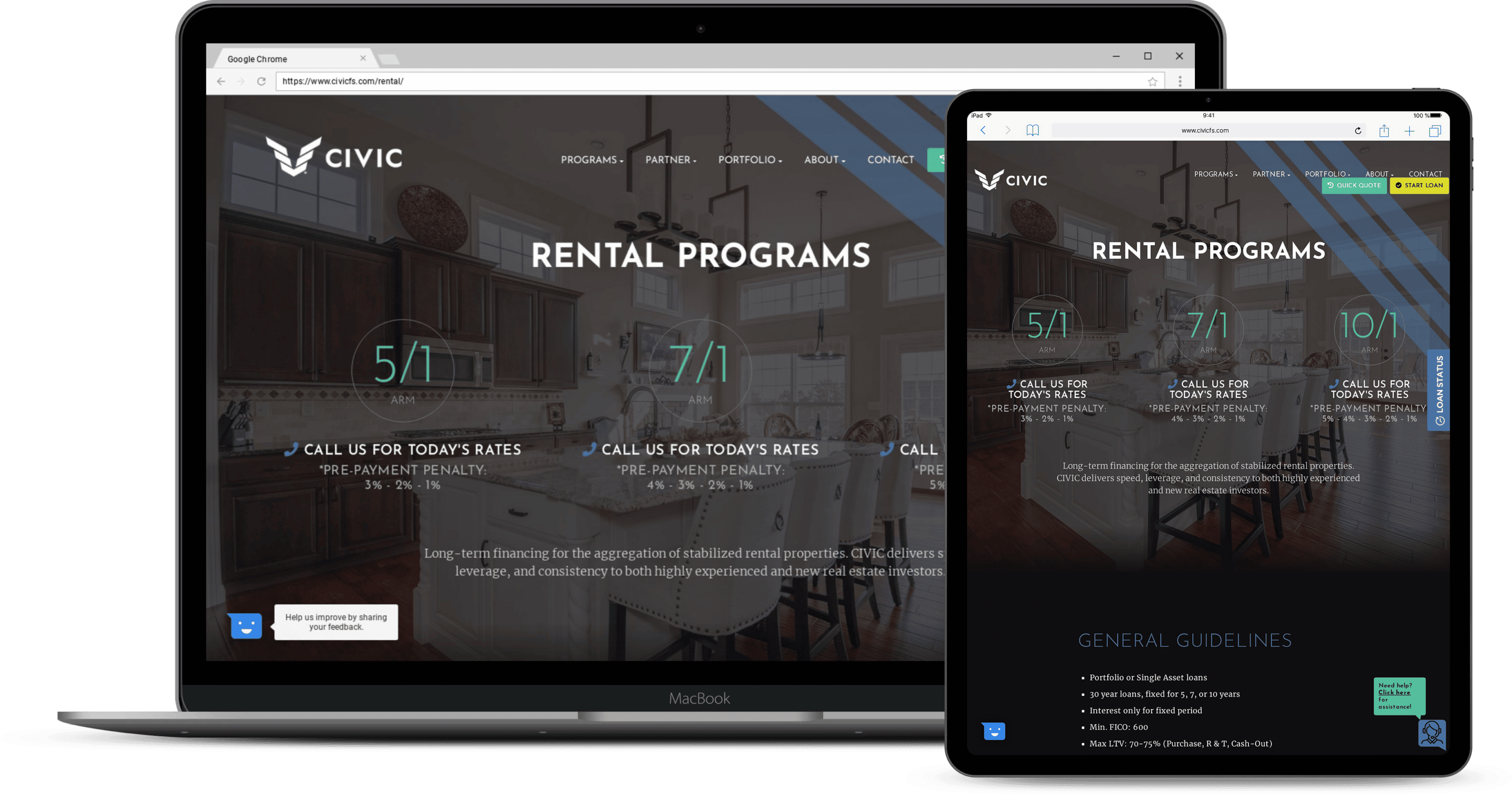 GOALS
Our team was asked to provide new front end designs for Civic's digital products, and to help improve the efficiency of their existing development and QA staff. We provided their team with wireframes, mock-ups, and product strategy necessary for development, as well as quality assurance methodology & implementation.
OUR APPROACH
We worked with the business and product stakeholders to help design a Product Development and release flow that would improve the speed of their development sprints. We also installed new product design and UX methodology to help provide a consistent experience and look across their digital products.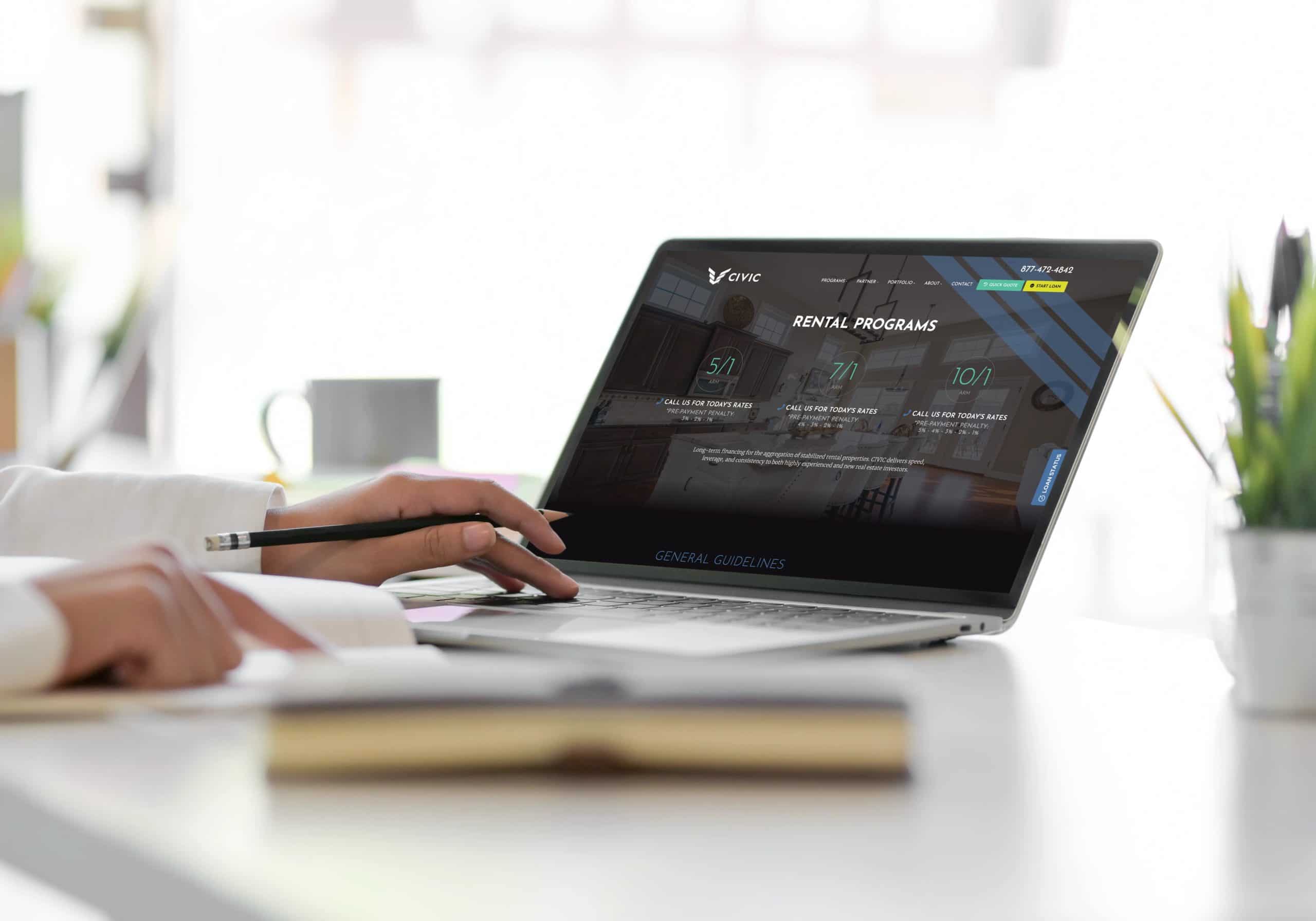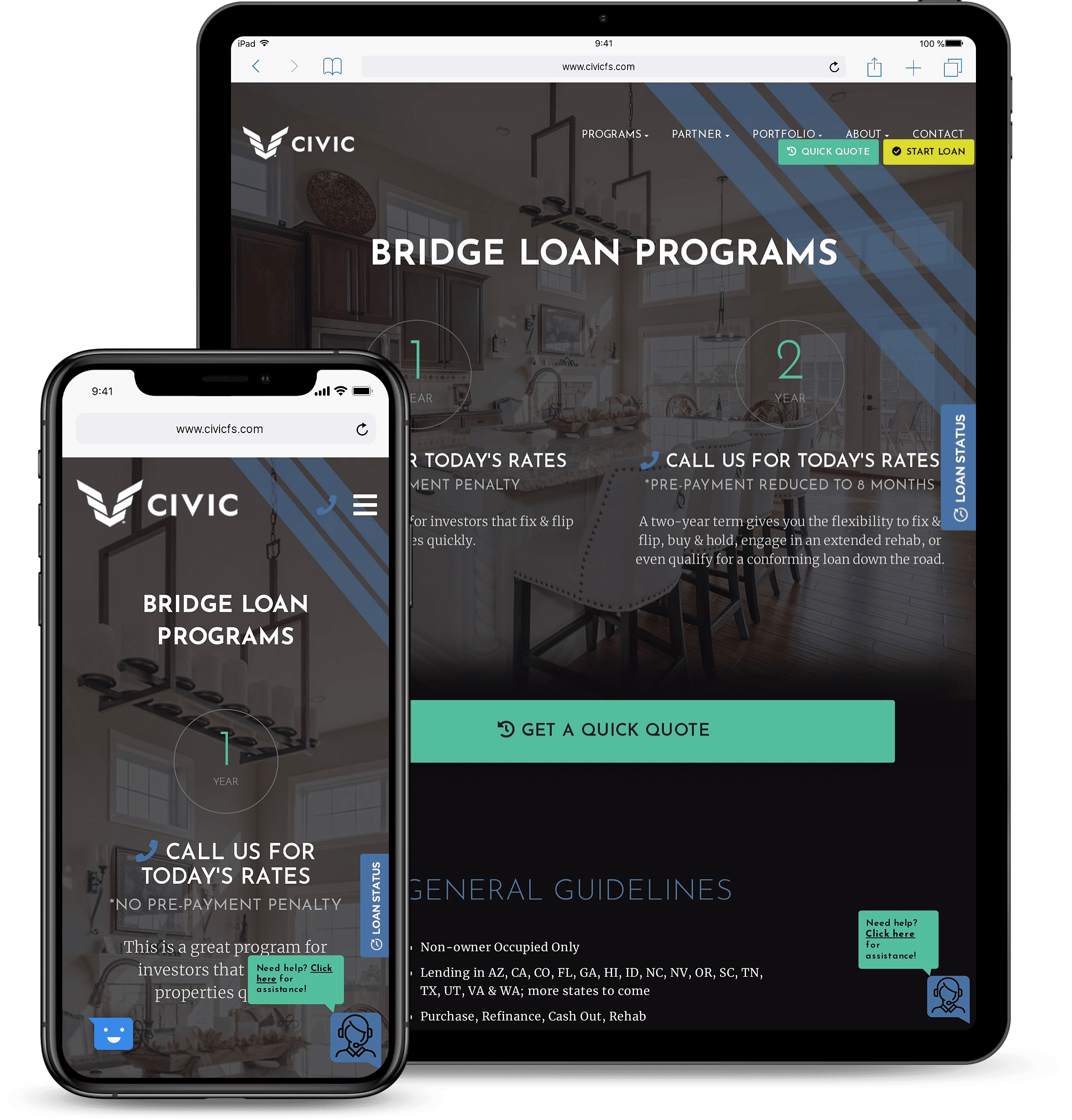 Installed a new Product sprint process that sped up development delivery significantly.
We also provided QA resources to help design and run test cases for the features created in the product development process.
Your project could be here!
Ready to get started?