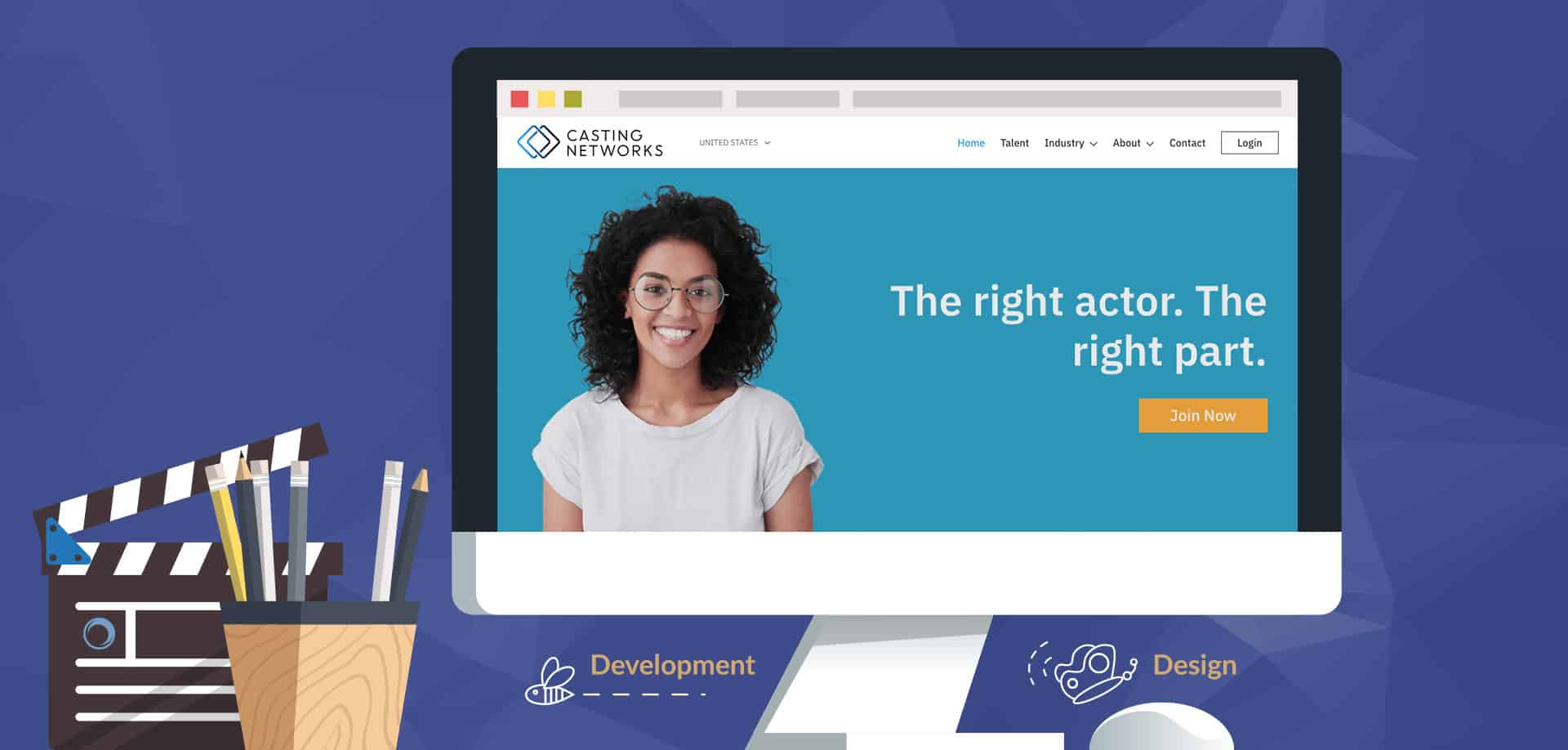 CASTING NETWORKS
Casting Networks, LLC is the leading provider of casting and audition management software to the casting industry that produces Cast It Systems, Cast It Talent, and Modasphere. Casting directors and agents across the world use Casting Networks and their software to find and manage talent for projects in film, television, digital entertainment, and commercials. Casting Networks generate millions of auditions every year is based in New York, London and Sydney.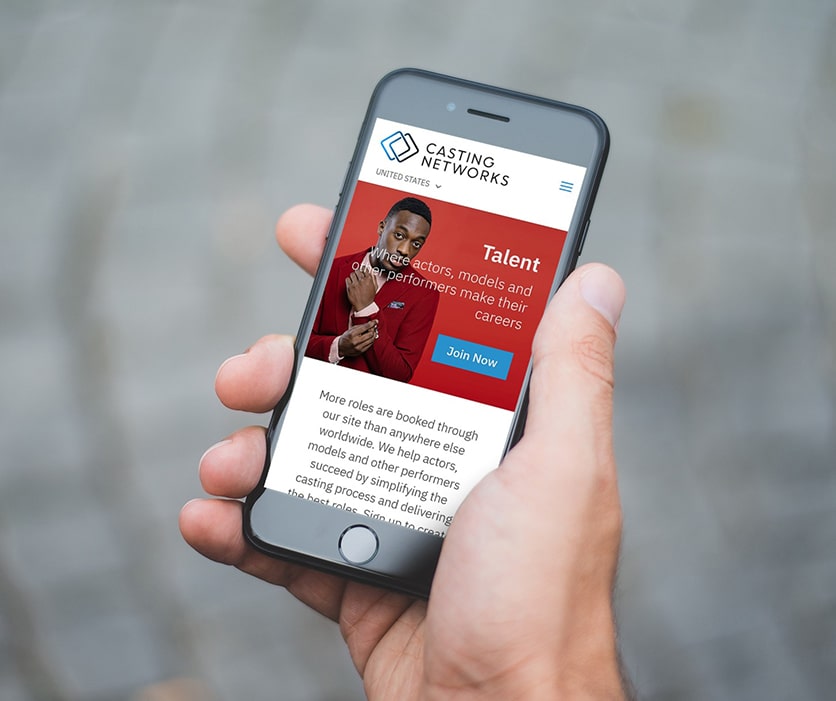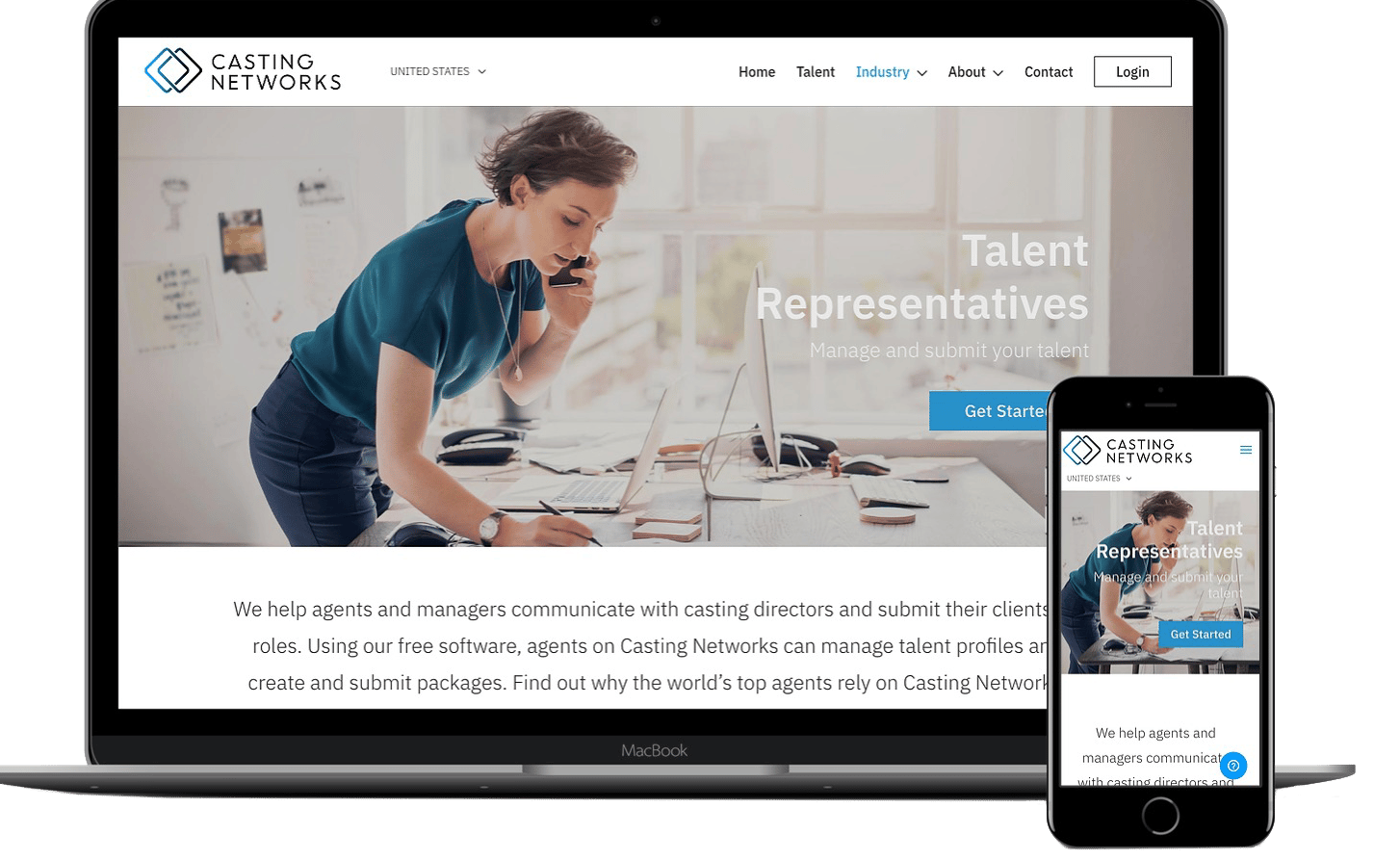 OUR GOALS
Originally, Casting Networks had multiple websites, each targeting and catering to a specific geographical location. For their new website, we worked with Casting Networks to combine every site they had under one domain. We also redesigned and modernized the entire website's layout to bring a fresh new look to each page and updated the navigation system to be more intuitive. The new Casting Networks site is now easier to use and is accessible to all locations they offer their services.
Designing great user experience is a love note to the user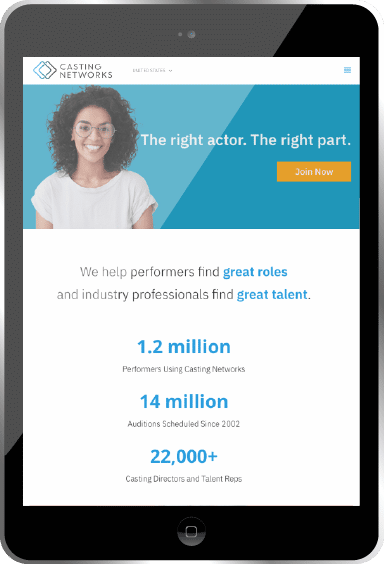 OUR APPROACH
Our first step in this endeavor was taking inventory of every site Casting Networks had made pertaining to a geographical location so we could set up a single, universal site that all the others would fall under. We set up the new site architecture and created all of the page templates based on the initial design and copy input from Casting Networks. This led to a very fluid design process with rapid feedback that allowed for us to make immediate adjustments to fit the client's vision, even editing within the code template itself. We also finalized a new custom integration for regional segmenting and interactive forms. With consistent updates and adaptations to meet their feedback, we were able to deliver a website that exceeded their expectations.
Successfully merged all regional microsites under one global site
Improved the login process for users
Created a fresh, modern new theme and style that's consistent across all of the regions they service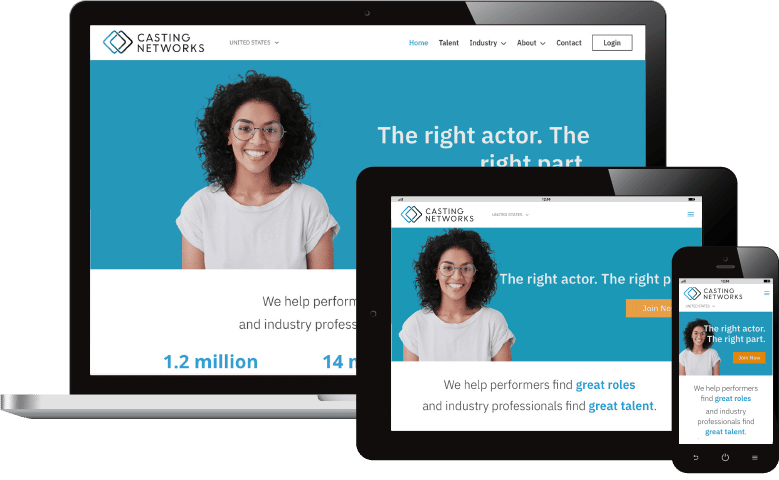 Your project could be here!
Ready to get started?