Build Your Next
Digital Product
Wonderment Builds Superior Digital Products, and offers curated Staffing Resources for Tech, Product,and, QA.
Teams Trusted by Fortune 500 Companies
Our wonderful clients
are buzzing about us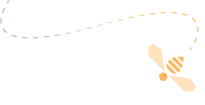 Our portfolio speaks for itself








Design Like A BUTTERFLY Code Like A BEE
Design Like A BUTTERFLY Code Like ABEE
Wonderment Apps builds superior digital products, and offers curated staffing resources for tech, product, and QA.
When you staff with Wonderment, you don't just get access to the resources you hire. You also tap into a deep breadth of knowledge across tech, QA, product, and design.
Web Development
Wonderment works across a variety of web technology platforms and languages. Our team handles custom solutions of all size – from large-scale technology projects to simple website design projects.

Mobile App Development
We know that building successful mobile applications can be a daunting experience. Our mobile team keeps up with the most up-to-date developments on iOS and Android.

UI/UX Design
Wonderment Design is made of innovative and exciting designers that are based in the United States. Our process was developed from a passion for great User Interfaces (UI) that help drive a powerful User Experience (UX).

Product Management
We offer a full-service digital marketing and strategy team. We can help you with a variety of needs including user acquisition, e-Commerce CPA optimization, audience amplification, and strategic marketplace planning for your product.

Project Management
Digital projects can be sizable and overwhelming. Our team has extensive experience working with enterprise customers, start-ups, and everything in between.

Data Services
"We offer a wide variety of data management services to help you aggregate, store, and effectively report against a variety of performance metrics.